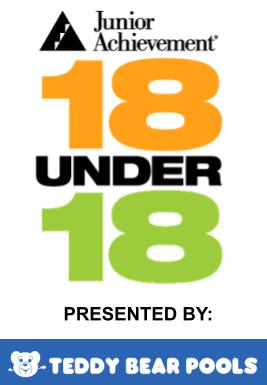 The Junior Achievement of Western Massachusetts' 18 Under 18, sponsored by Teddy Bear Pools, provides an opportunity to recognize outstanding young people throughout Western Massachusetts and honor these up-and-comers who exemplify innovative spirit, leadership and community involvement.
We will honor our 18 Under 18 Class of 2023, sponsored by Teddy Bear Pools, on:
Thursday, May 18, 2023 at 5:30pm
Tower Square in Springfield
Event Schedule
4:30pm: Students Arrive & Set Up
5:30pm: Open Reception & Poster Board Presentation
5:50pm: Buffet Opens
6:15pm: Formal Program

Opening Remarks
Sponsor Remarks
Videos & Award Presentations

8:00pm: Event Wind Down & Candy Bar
 Meet the 18 Under 18 Class of 2022
Trinity Baush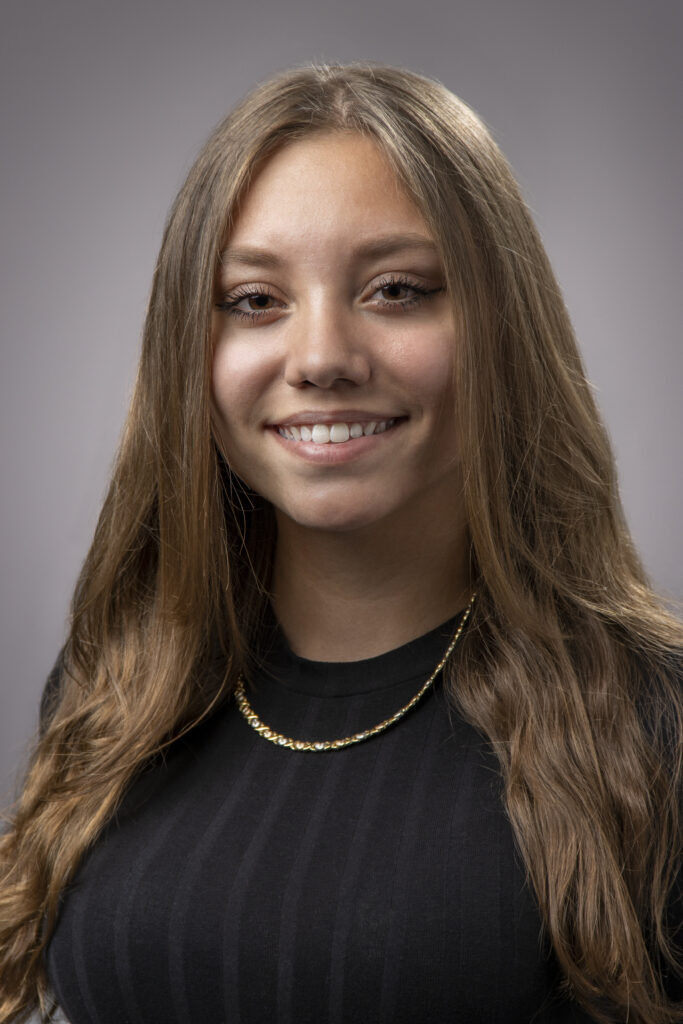 Trinity Baush is a junior at Chicopee High School. She is a multisport athlete, and member of the National Honor Society and Student Council. She has shown leadership in all these groups by facilitating fundraisers, leading discussions about important issues and leading by example. She maintains high academic standards and currently has a 4.0 GPA. Outside of school, she works at Applebee's where she holds a leadership role.
Trinity's depth of caring and community awareness goes beyond the classroom, her school and even her community. The past several months, she has been increasing awareness about the war in Ukraine at Chicopee High and beyond. She has been helping to lead a fundraising program by selling yellow and blue ribbons as a sign of solidarity with Ukraine. The money raised was sent directly to a school in Ukraine to help support them during this difficult time.
Trinity is a kind and motivated young woman who constantly looks to improve herself and to motivate and inspire others to be their best. Her goal is to attend New York University and become a forensic psychologist.
Nevaeh Branyon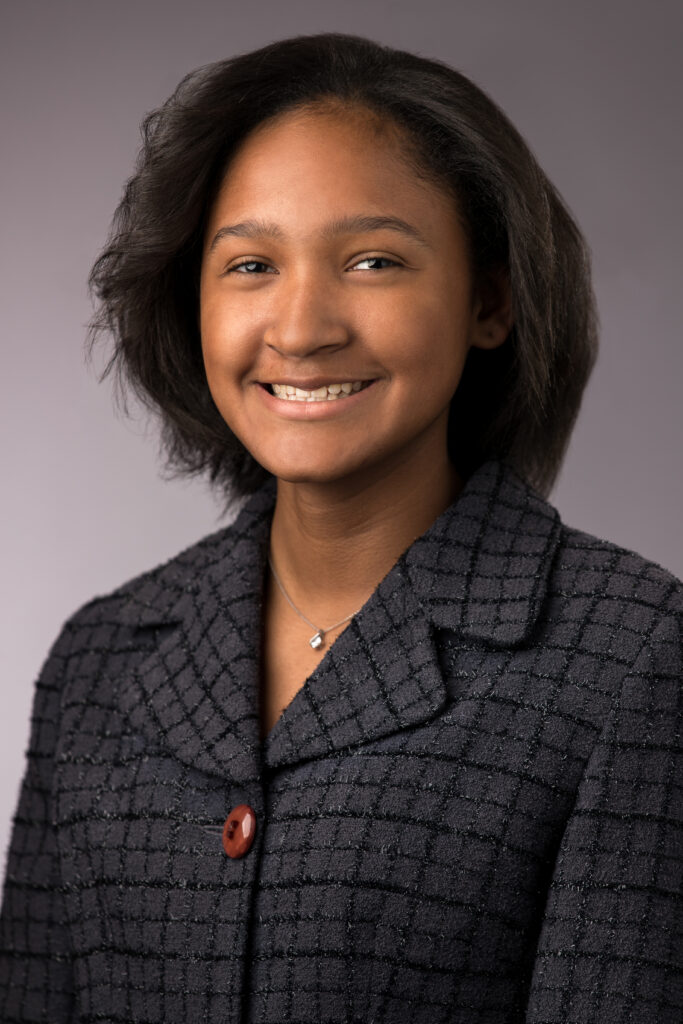 Nevaeh Branyon is an eighth-grade student at Marcus M. Kiley Middle School. She is not only an outstanding student and involved in the FitZone after-school programs, but also a student athlete and entrepreneur. She serves as a Student Council liaison in addition to being a member of the Yearbook, Math, and Art clubs. Outside of school, she is also a member of Girls on the Run.
Nevaeh is passionate about financial literacy and entrepreneurship because it provides a unique and innovative perspective, which makes her feel spirited and authentic. Her entrepreneurial spirit has led her to create three businesses. Mr. Mark Laurenzano, Dean of Students, noted that Nevaeh is a polite, considerate young lady who is driven and dedicated to academic success. Even with her myriad activities in and out of school, Nevaeh maintains a GPA over 4.0.
Nathaniel Claudio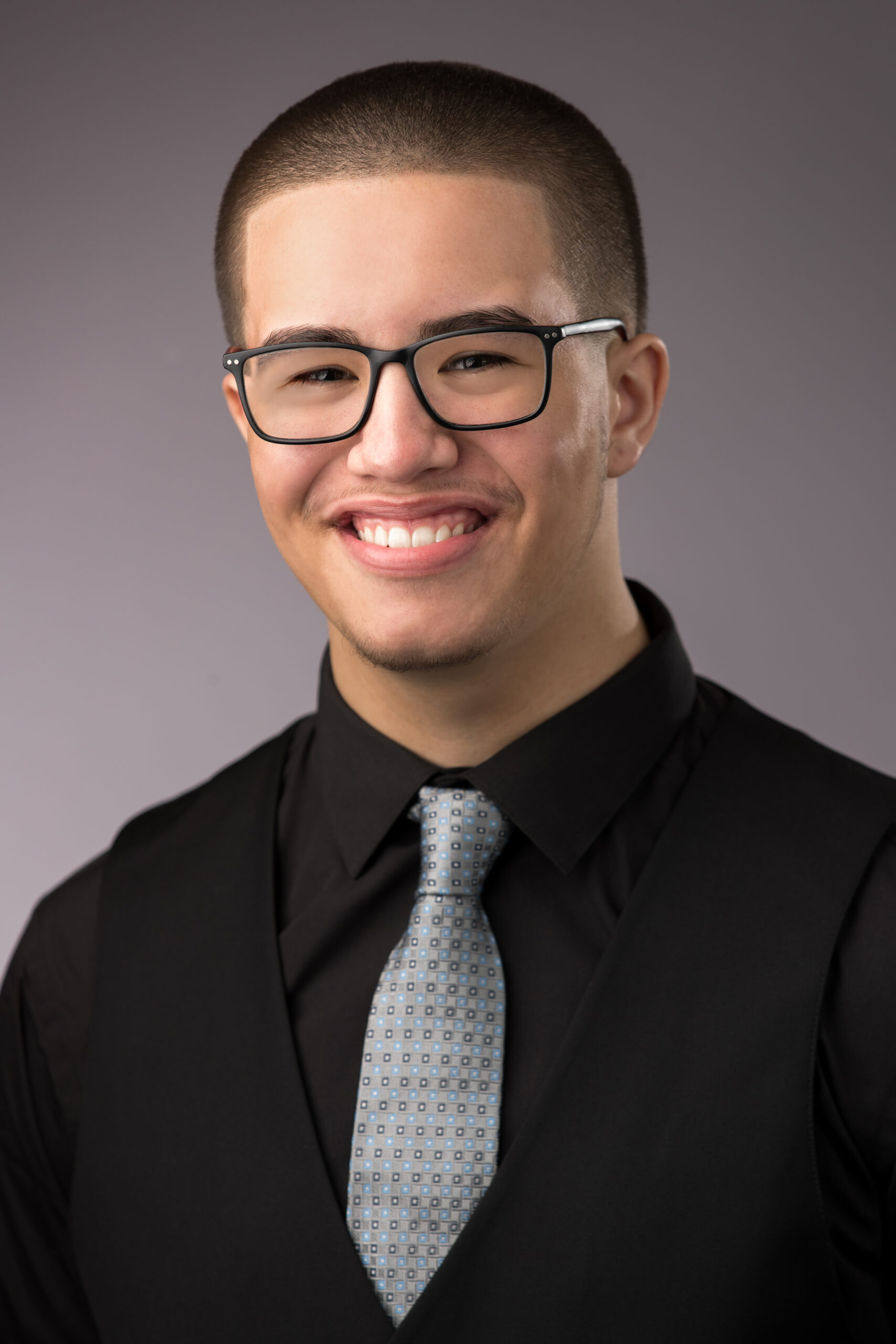 Nathaniel Claudio is a senior in the Business Technology Shop at Roger L. Putnam Vocational Technical Academy. There, he is president of the National Honor Society, 15th in his class and also serves as the student representative to the Springfield School Committee. He has been involved with Junior Achievement since his freshman year, participating in the Stock Market Competition, the 100th Anniversary Gala and Parade, the Summer Accelerator, and served as a High School Hero, teaching financial literacy to younger students. Outside of school, he is currently participating in a cooperative learning experience at Freedom Credit Union.
Nathaniel feels strongly about the importance of financial literacy and recently he shared his experience opening a 401(k) through his workplace with other students in Business Technology, as well as being a guest on Cambridge Credit Counseling Corporation's podcast, the Cambridge Connection. He is working with Ms. Sharon Nieves to create a podcast on financial literacy and career exploration for middle and high school students. Ms. Nieves notes that his strongest skill is his ability to inspire other people through being a role model for his classmates, for younger students and for his younger sister. Nathaniel is very mindful that he has "people looking up to me" and that he has a responsibility to do his best and share his knowledge, experiences and insights to help others make sound decisions.
Chase Daigneault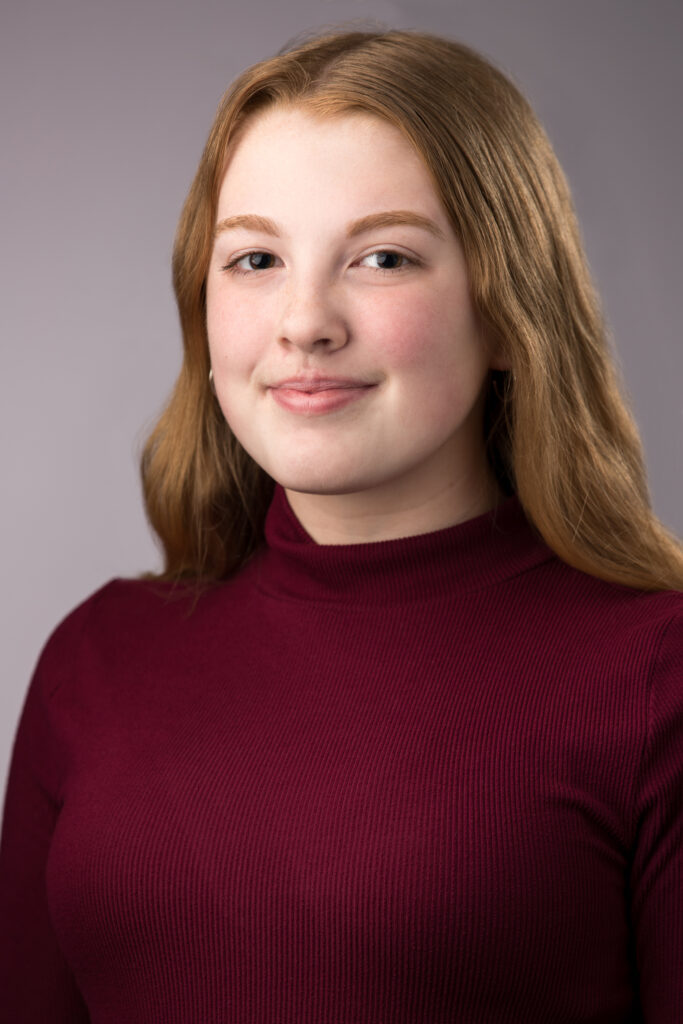 Chase Daigneault is a sophomore at Chicopee High School. She has participated in school leadership since middle school, where she served and still serves in various class officer positions. Recently, she was voted the class president of the class of 2024. In this role, she plans activities and monitors the social media presence for the class, in addition to organizing fundraisers for charity and scheduling volunteer opportunities for the class to participate in. For example, she marches in the Holyoke St. Patrick's Day parade as a sign holder for U.S. Senator Ed Markey to raise money for her class.
Chase is always eager to learn and grow as much as she can as a student. She goes above and beyond the course requirements and is always questioning things around her and the processes that she experiences. She certainly has the skillset to be a revolutionary in our future.
Ella Florence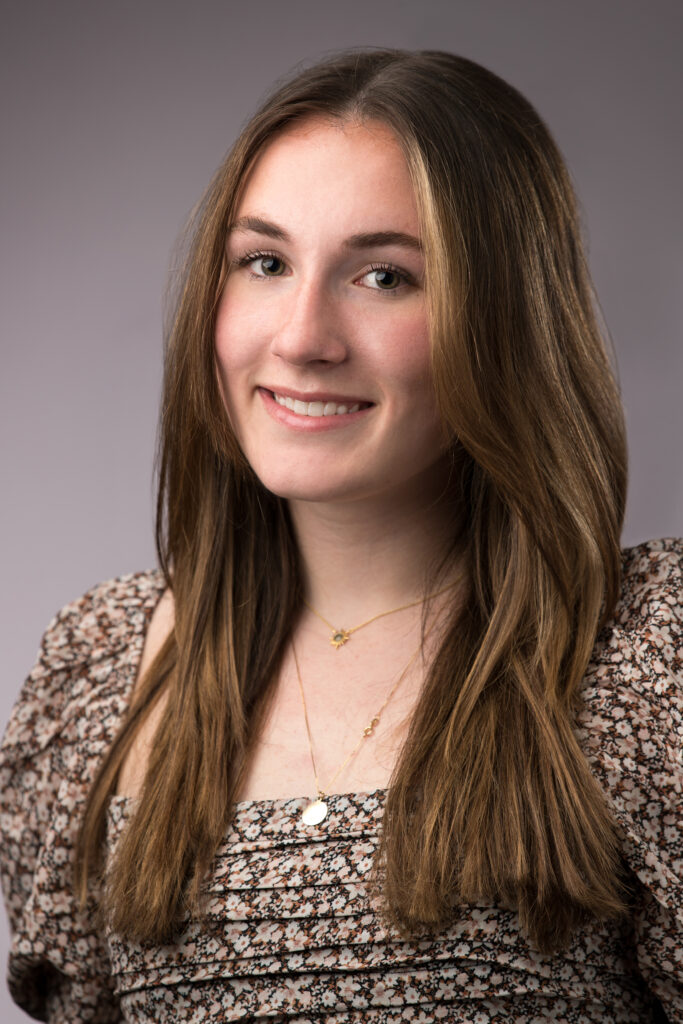 Ella Florence is a junior at Chicopee High School, where she is a highly engaged member of the school community. As a member of the National Honor Society and Class Council, she leads many fundraisers, social projects and progressive initiatives for the school. Through her school's Best Buddies program, Ella works to involve those with autism into school events, and as vice president, she is responsible for checking in with Buddy Matches, touching base with members and fielding concerns from the Buddy director. She works closely with the president to schedule weekly meetings, plan agendas, co-run meetings and schedule outside events.
Because of Ella's enthusiasm and passion for Unified Sports and Best Buddies at Chicopee High School, last year she became a member of the Special Olympics Youth Activation Council, where she has worked hard to promote awareness and inclusiveness of Special Olympics. She virtually attended the statewide Winter Youth Summit and recently attended Capitol Hill Day with a Best Buddies peer. During this three-day virtual event, she met with U.S. representatives to ask for continued financial support for the Special Olympics in Massachusetts, as well as arguing to expand the Unified Champion City School initiative into more urban communities in an effort to provide equal opportunities both in sports and developing friendships.
Outside of school, Ella is a volunteer at the Springfield Boys & Girls Club Family Center. Here, she has volunteered at the annual Thanksgiving Day Dinner, Toys for Tots and to coach three- to eight-year-olds in basketball. She has been doing this since she was in seventh grade as part of her Amateur Athlete Union basketball team, the Springfield Ballers.
She enjoys coaching the younger players in the sport that she enjoys, and helping them develop a passion for the sport in turn.
Elise Hansel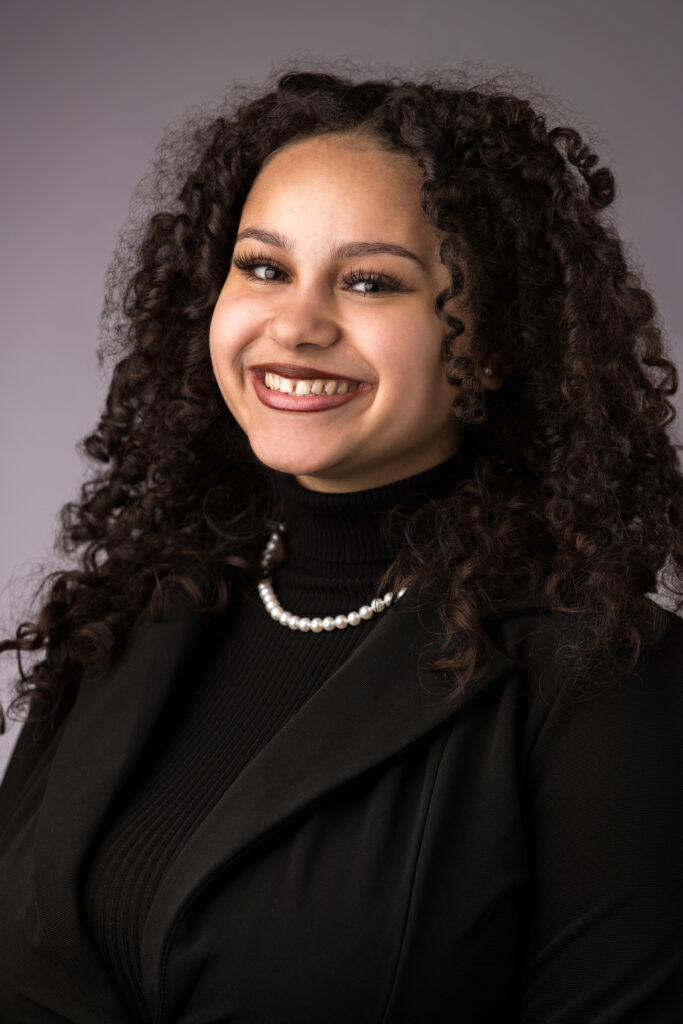 Elise Hansel a sophomore at Roger L. Putnam Vocational Technical Academy and a longtime participant in Junior Achievement programs. Notably, Elise was a student leader in JA's internship program with the Springfield Thunderbirds, where she attended weekly meetings for two months leading up to the JA hockey night in Springfield. During this project, Elise played a crucial role in the event's marketing efforts, including designing the event flier, partnering with area schools to coordinate a group and making cold-calls to area businesses to sell event business packages.
Recently, Elise's marketing and design skills won her first place in a billboard design competition for the Stop the Swerve campaign, which strives to spread awareness of the dangers of driving under the influence of alcohol. Elise attributes her success to a commitment to teamwork, problem-solving and professionalism.
Liberty Basora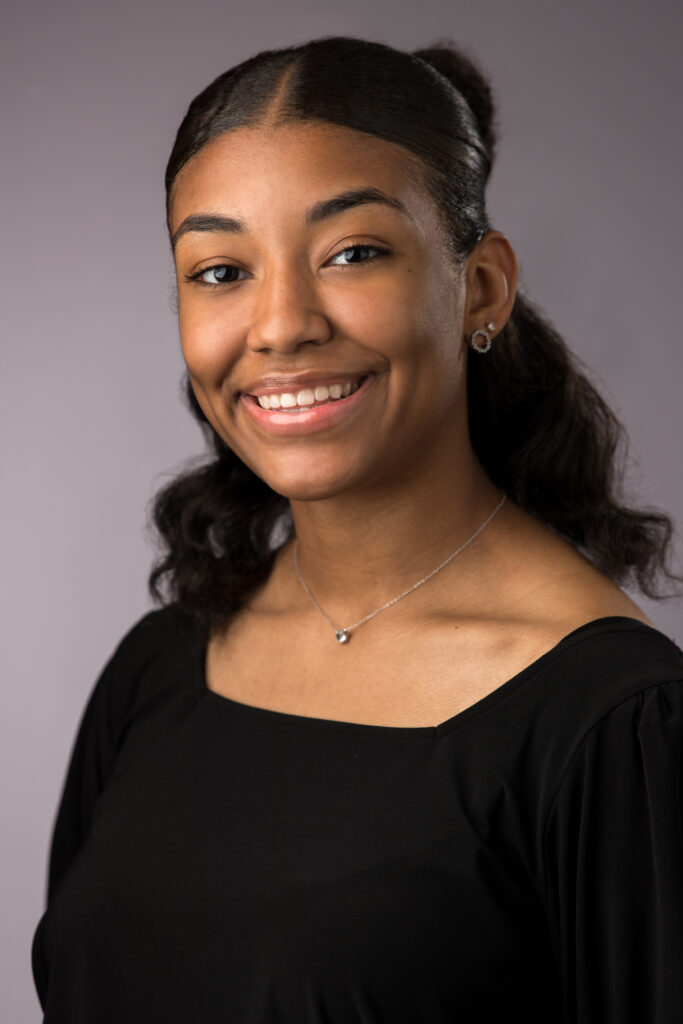 Liberty Basora is student in the Marketing/Retail Program at Roger L. Putnam Vocational Technical Academy. Her teacher, Mr. Stephen Taylor, noted that she is one of the most articulate, hard-working and dedicated students he has ever worked with.
Demonstrating her outstanding communication skills, fantastic aptitude for working with other students and innovative mindset, Liberty's most recent project was bringing to life the dormant social media accounts for the school store: Putnam Vocational Beaver Lodge. She was able to analyze the problems faced by the Beaver Lodge, then create new content which allowed the site to reflect the Marketing Shop and open up two-way conversations with the store's growing customer base. Liberty's dedication, attention to detail, self-discipline and overall excellence in the classroom are all in areas that are often overlooked. Along with excellent grades, Liberty is the shining beacon of everything that is positive about this young, dynamic and well-informed generation.
Liberty is also a strong advocate for the community of Springfield and the pursuit of social justice at the local level. Students such as Liberty are the reason that the community and city of Springfield has better and brighter days to look forward to in the future.
Adyan Khattak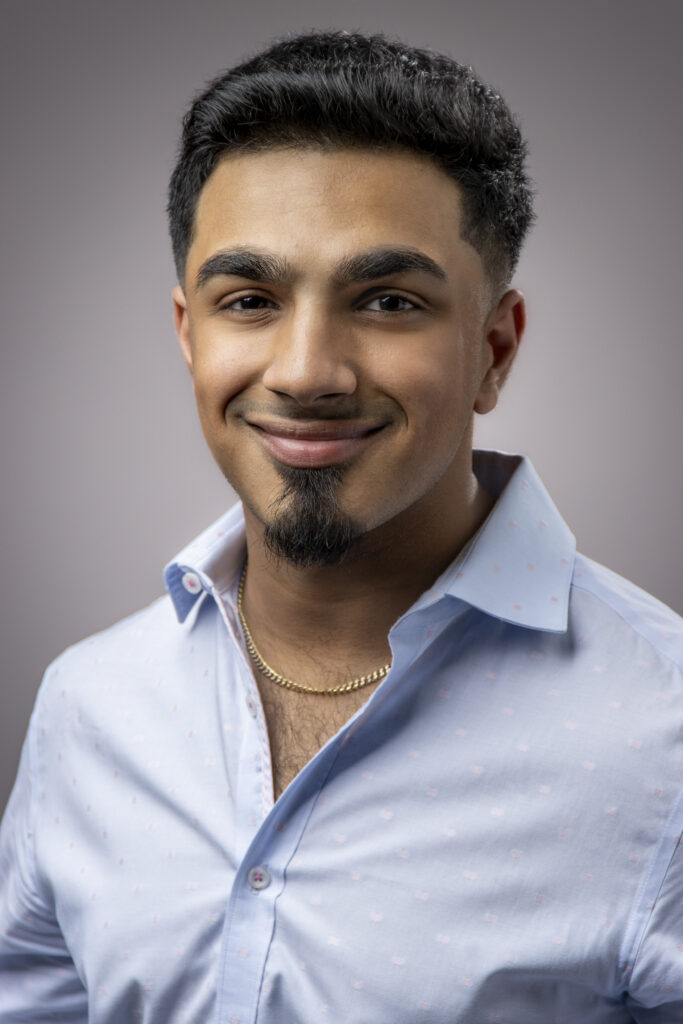 Adyan Khattak is a senior at Chicopee Comprehensive High School and is very involved in his school community. He serves as member of Student Council, Business Club, sports teams and the DA's Youth Council Board. He is very passionate about creating opportunities for other students to connect with resources that improve and better their lives.
By interning at the Chicopee Comp College & Career Center, Adyan has applied many creative and innovative approaches to help the Career Center better answer student queries and needs. He hosts a bi-weekly table outside of the cafeteria to spread awareness about the career center resources, such as scholarship support, and lobbied for a college and career fair focusing on school staff and their diverse backgrounds. He believes students should be provided with their teachers' resumes at the beginning of the school year, so they better understand the rich experiences, diversity and knowledge base of their educators.
As a first generation American and eldest sibling of three, Adyan has stepped into the role of mentor and leader for his little brothers. Whether it was helping them with homework or taking care of them, he learned a lot about making good choices, being responsible and working hard. He is able to speak Urdu and Punjabi, read in Arabic, as well as read, write and speak in English. He aims to become a future entrepreneur.
Grace Kuhn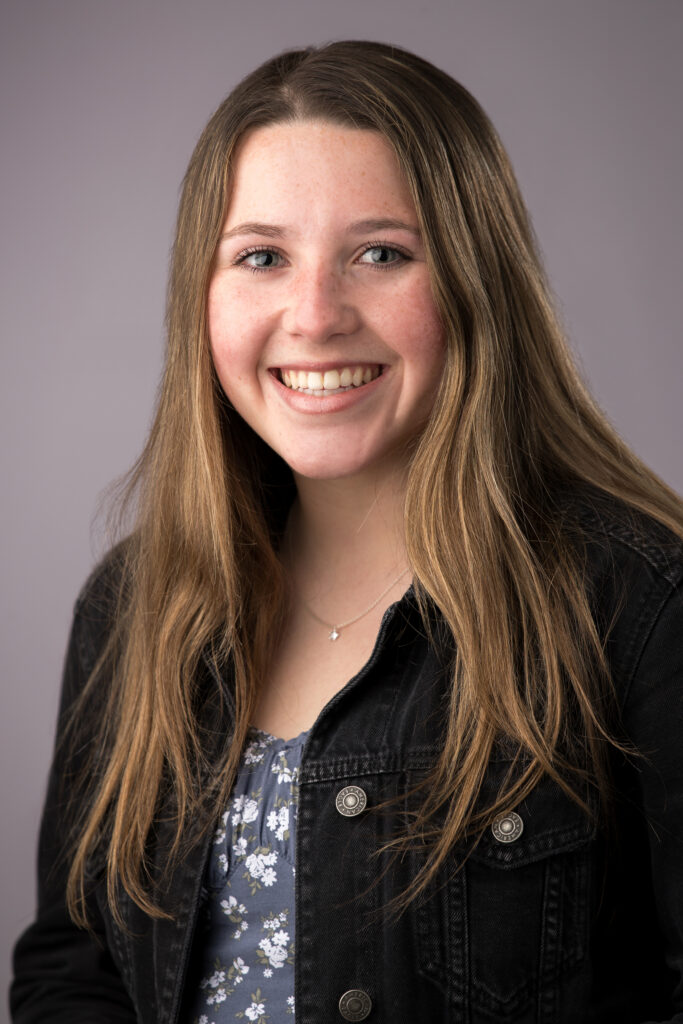 Grace Kuhn is a senior at Westfield High School, where she has participated in cross country and is the vice president of National Honor Society. Additionally, she is a prominent member of both the Best Buddies Club, which works with West Springfield's preschool program, and the Reshaping Reality Club, which focuses on mental health and body image.
During the pandemic, Grace pushed herself to fulfill her personal goal of writing a novel, and in the process demonstrated creativity and determination. She worked hard at drafting her first novel, committing herself to the idea of writing a mystery novel and working diligently each day to accomplish her goal. After publishing, Grace gave guest lectures and presentations at local schools where she spoke to her peers and the general community. In these presentations, she discussed the more technical aspects of writing processes, such as edits, as well as the importance of following your dreams and working through adversity.
Grace completed and published her first work, Knox Hollow: Murder on Mayflower, during the pandemic and recently completed her second novel, Dalton Ridge: Homicide on Holiday Hill. She enjoys working closely with children, plans to be a speech pathologist and demonstrates her kindness and character in all she does.
Katelynn Mersincavage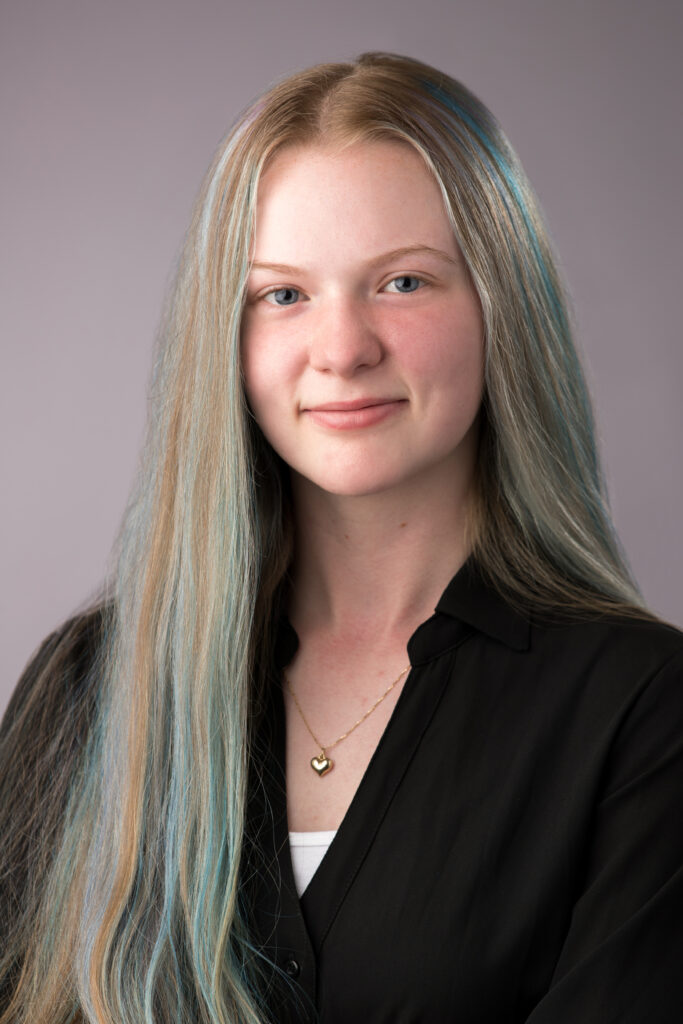 Katelynn Mersincavage is a senior at Hampden Charter School of Science – East, where she is a leader, role model and motivated high achiever. Excelling academically, Katelynn always pushes herself with multiple advanced placement classes and college dual enrollment courses. She is also a member of the National Honor Society, Student Council and soccer team. In all she does, Katelynn contributes and leads.
Outside of school, Katelynn is an organizer and active participant in the Juvenile Diabetes Research Foundation, where she regularly participates in fundraising and awareness events of the cause, which hits close to home; her brother lives with type-1 diabetes. She sincerely cares for others and frequently puts those in need above herself while being consistently positive, uplifting and kind. She never complains or has a negative comment to say no matter how challenging and hectic her life gets. She is an individual of the highest character and the ultimate role model.
Alondra Nieves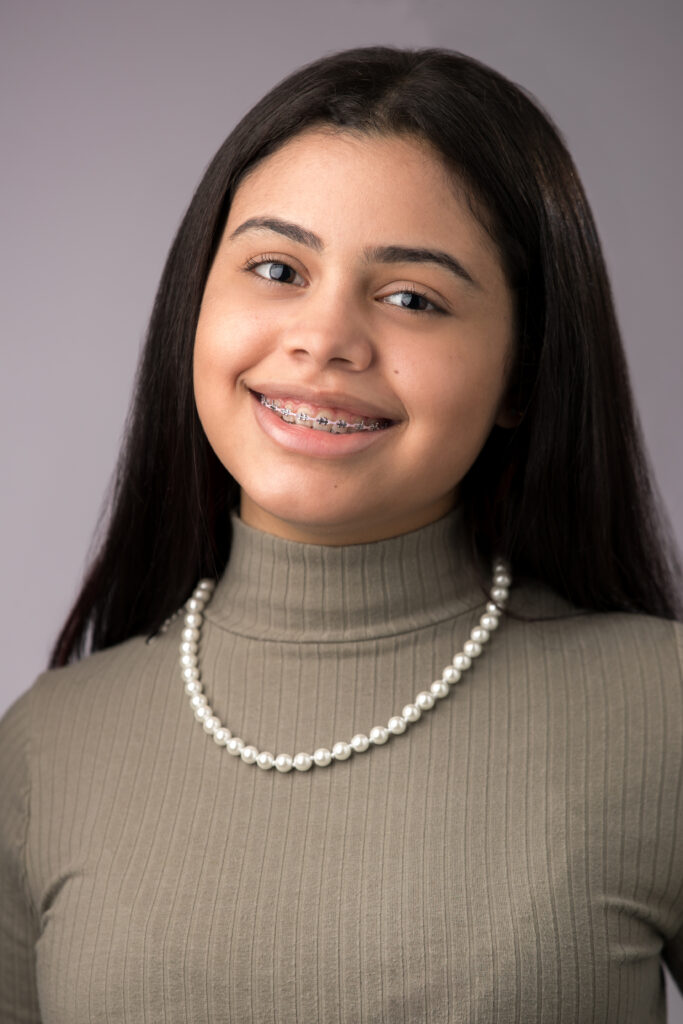 Alondra Nieves is a student in the Business Technology Shop at Roger L. Putnam Vocational Technical Academy. When she came to this area at age 11, she did not speak any English, but she made the commitment to work hard and make a difference. In a few short years, including overcoming the challenges of the pandemic, Alondra has become a leader in her shop and in her school. Academically, she maintains a 4.0 GPA. Creatively, during the pandemic Alondra started teaching herself to play the guitar and write music, using her skills and talents as a poet to create songs.
Alondra is actively involved in the Hampden County District Attorney Youth Advisory Board with responsibilities on the Mental Health Teen Task Force. She reads to elementary school students and participates in the Stop the Swerve Campaign. She has also helped with a school-wide food collection for the Mayflower Marathon. Ms. Amy Scott, her teacher, wrote that Alondra is a wonderful, intelligent and gifted person with boundless energy and a beautiful spirit. Her desire to learn and help others is very evident in all she does.
Sean O'Dea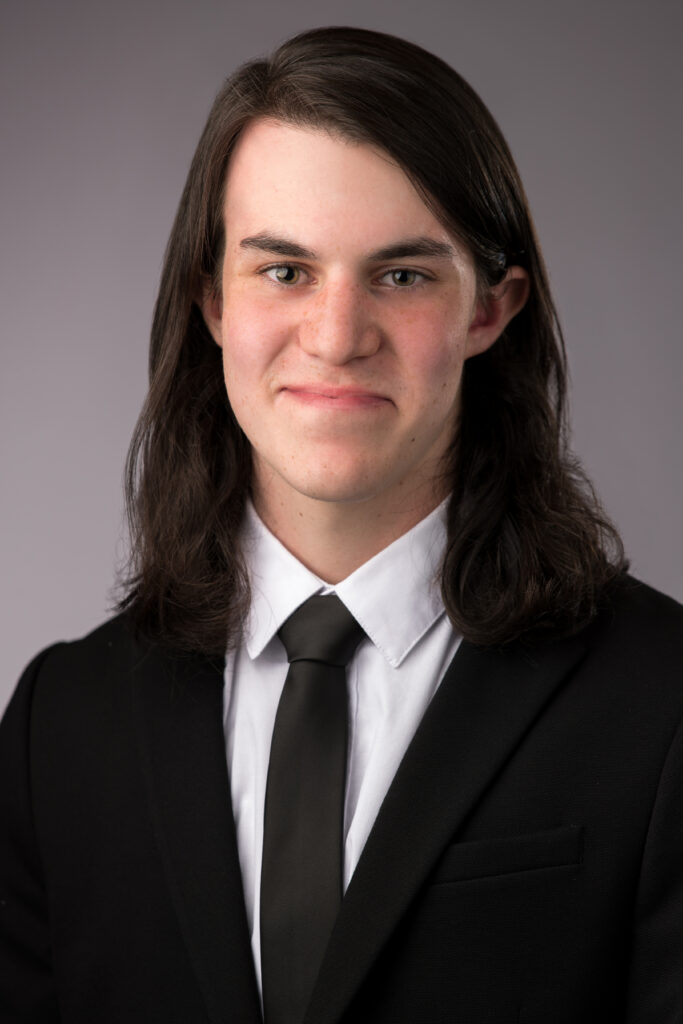 Sean O'Dea is a senior at Mohawk Trail Regional High School, where he is captain of his cross-country team, a three-year member of the Student Council, secretary of the Key Club and a member of the National Honor Society. For Sean's senior capstone, he drafted and designed a proposal for an original project, challenging himself to learn a new skill and one completely out of his wheelhouse: he taught himself piano and music theory, composing an original song and presenting his work to a panel for feedback and criticism.
Sean's creativity, leadership and community service extend beyond school. For his AP language course, he decided to write, direct and produce a video essay highlighting local environmental issues. He interviewed a river steward from the Connecticut River Conservancy to bring awareness to the challenges that pollution has created in Franklin County, leveraging his creative skills to bring awareness and solutions to a cause that will better his local community.
Sean is also the student representative to the School Committee and was selected by his teachers to represent the Town of Heath for Project 351, a nonprofit lead by Governor Baker to develop the next generation of community-first leaders through youth service. Sean exemplifies the innovative spirit, leadership and community involvement.
Ricardo Ortiz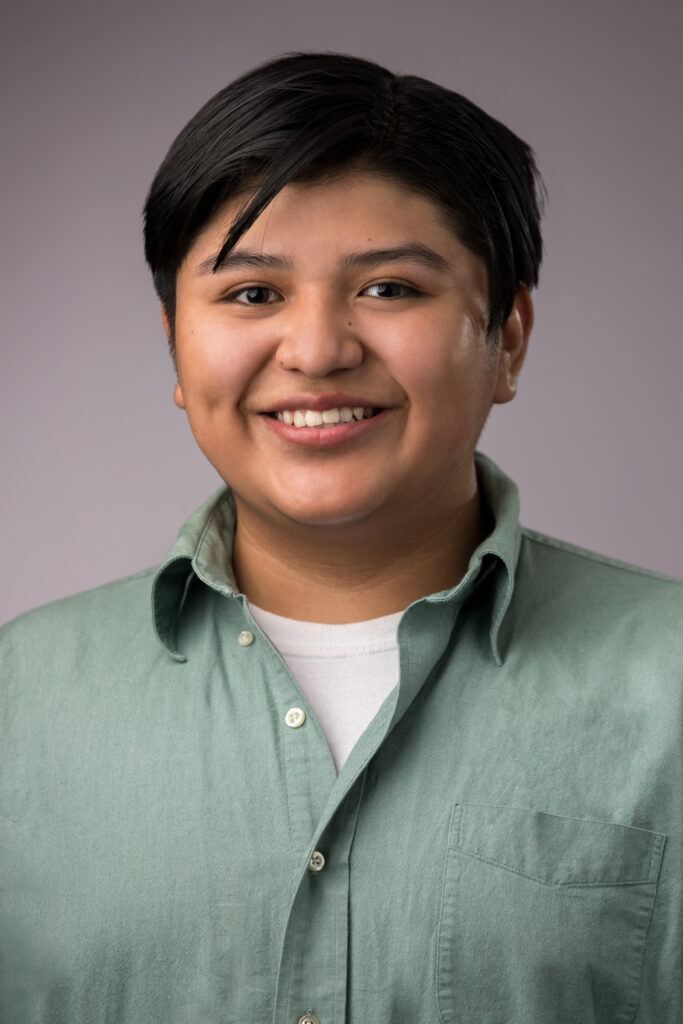 Ricardo Ortiz is in the eighth grade at Marcus M. Kiley Middle School. He came to Springfield from Guatemala when he was 11 years old, speaking only Spanish. Despite spending nearly the entirety of the past two years remote learning, Ricardo has established himself as a polite, considerate, driven person dedicated to academic success. He has participated in the Empowerment Academy and is a member of the school band, where he plays clarinet. This year, he campaigned successfully to establish a Yearbook Club and inspired the idea of painting an eighth-grade mural, so students can leave their mark for future generations.
Ricardo aspires to be the first person in his family to graduate from college. He is motivated by the fact that, as a son of two immigrants, he has seen things that other people might not understand because they have never experienced them, and he wants to make the world a better place for his family and his community. His goal is to become an entrepreneur and open his own flower shop to honor his late grandmother.
Het Parikh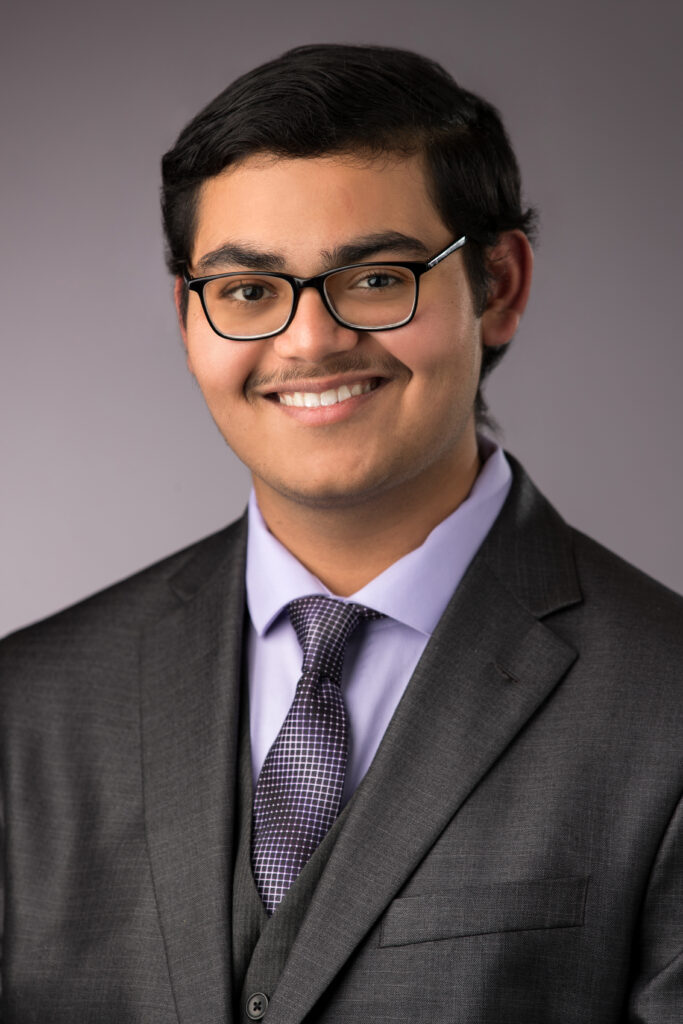 Het Parikh is a senior at West Springfield High School, where he is leader of the percussion section of the school band, a member of National Honors Society, a member of Key Club and a student tutor. At the halfway point through his senior year, he has managed to maintain a stellar 3.92 cumulative GPA while simultaneously earning more than 30 transferable college credits.
Over the past four years, through the school's Innovation Pathways Program, Het completed various levels of robotics, technical drawing and computer-aided drafting courses. He is now enrolled in the IP capstone course, where he collaborates with peers to research and design various mechanical innovations. Notably, the group is working on a continuously variable transmission (CVT) system for a non-motorized bicycle. The CVT is meant to make gear shifting seamless, comfortable and almost unnoticeable. The group is currently assembling all the new components onto their test bike, after which they will run several tests to improve the project before presenting it to an audience of local engineers.
Outside of school, Het has volunteered at the Lions Club Food Kitchen at the Big E, clean-up of Mittineague Park in West Springfield and running smartphone clinics to teach the people from the local Senior Center how to use a smartphone.
Parmila Sarki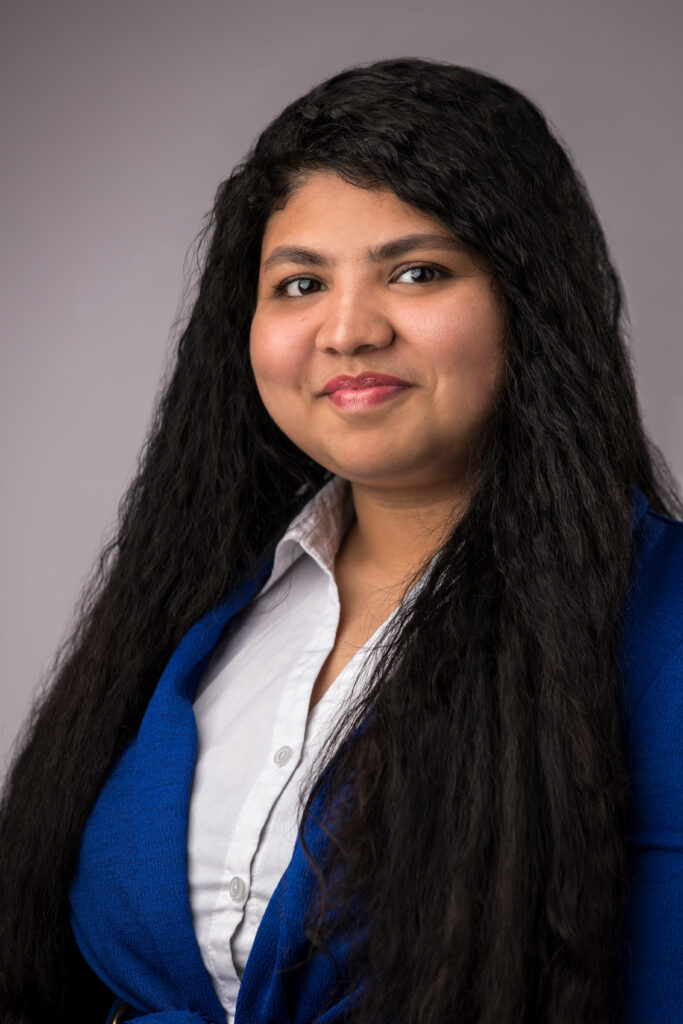 Parmila Sarki is a senior in the Business Technology shop at Roger L. Putnam Vocational Technical Academy. Since her freshman year, Parmila has been involved with Junior Achievement as part of her education. She has participated in the annual Stock Market Competition, the 100th Anniversary Gala and Parade, the Summer Accelerator, and served as a High School Hero, teaching financial literacy to younger students. During the pandemic, Parmila worked with her teacher to create videos that would help younger students understand financial literacy concepts, supplementing teacher-led JA programs in the elementary schools. Currently, Parmila also works after-school teaching first graders and helping them with schoolwork.
Outside of school, Parmila realized the adults in her church were struggling to stay connected during the pandemic. Using the technical skills she learned in her business program, Parmila scheduled and coordinated Zoom meetings, so that members of the congregation could stay connected and safely support each other during such a difficult time. Ms. Sharon Nieves, her teacher, notes that Parmila is a leader whose encouragement and dedication to each project helps other students in her class, as well as members of her community from the young to the elderly.
Jadyn Smith
Jadyn Smith is a junior at Chicopee High School, where she can be best described as the epitome of a student activist. She is always trying to make the school a better place by advocating on behalf of not just herself, but the entire student body. As a member of the National Honor Society, Jadyn helps facilitate fundraisers, such as one for a school in Ukraine through the sale of blue and yellow ribbons. She is also on the Student Council fundraising committee, where she has led fundraisers for student activities, such as school trivia, dances, field trips and other events.
Outside of school, Jadyn enjoys volunteering at her local church, providing food to the less fortunate. She also makes sure to spend time with her family every day, teaching them and leading discussions on current events and new information she has obtained from the school day. She works at McKinstry Market Garden, where she is an assistant manager, running the entire store and supervising other employees.
Jadyn's teacher, Mr. Benjamin Masse wrote: "Earlier this year, I lost my dad and (Jadyn) got me a plant in his memory to keep on my desk. She also made a bookmark out of his obituary. These are small things that Jadyn does for people all the time and it reflects who she is as a person."
Kayla Staley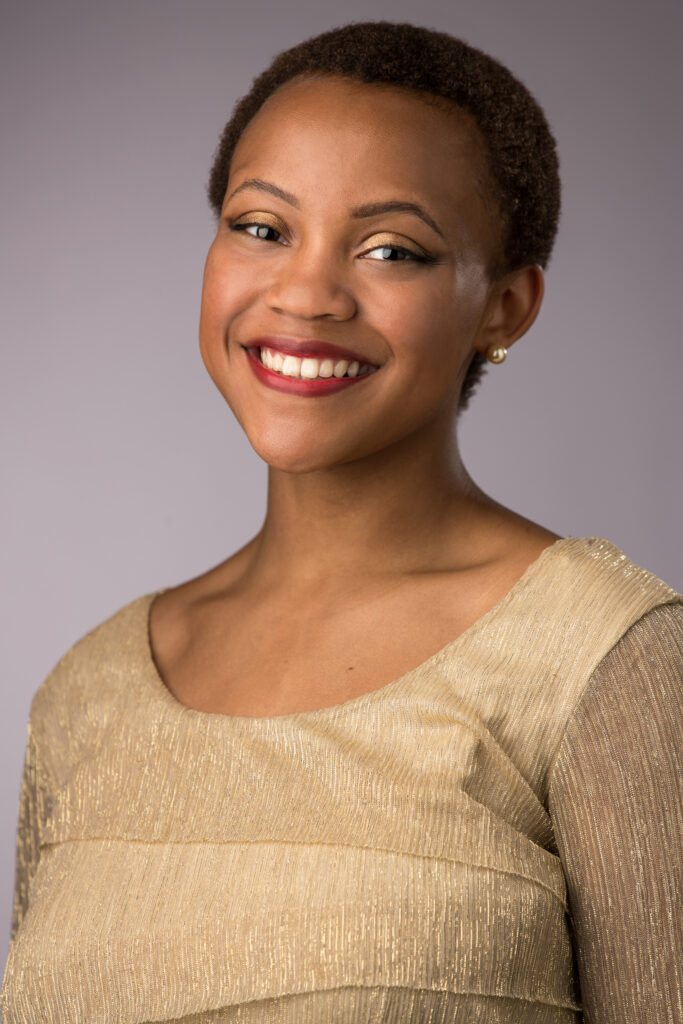 Kayla Staley is a junior at the Springfield Conservatory of the Arts, where she excels not only in performing but also academically. She is president of the junior class, a member of the National Honor Society, and was selected as a student representative for the Springfield Public Schools Portrait of a Graduate
Kayla sings anywhere and everywhere. She was selected by the faculty to sing the national anthem at the 2021 graduation ceremony, by the Springfield Public Schools (SPS) central office to sing at the 2021 district summer graduation ceremony, and to sing at the Union Station annual tree lighting ceremony in November 2021.
Kayla has the distinct honor of being one of the only students from SPS to be selected to perform at the Western Massachusetts Chorus Festival in the last 20 years, and she also sings at other music festivals in the community. Since January 2021, Kayla has earned more than $20,000 in vocal scholarships, and was selected to receive private coaching and lessons from Broadway stars, college professors and other masterclasses. In her letter of recommendation, Mr. Marcos Carreras, wrote, "Ms. Staley is the consummate portrait of an SPS graduate…representing the very best qualities of the students in Springfield."
Victoria Weagle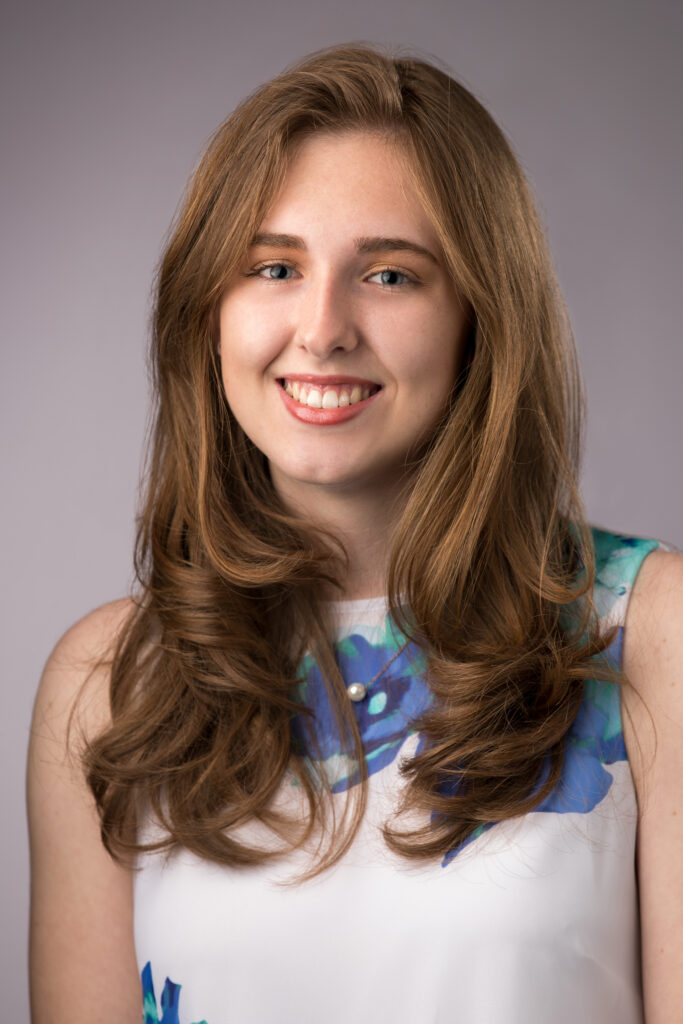 Victoria Weagle is a junior at Frontier Regional High School, where she is an exemplary student leader. She is passionate about her community and finding creative solutions to complicated problems. She is greatly gifted in scientific research, and hopes to develop these skills in college and throughout her life. Victoria is involved in Quiz Bowl and many extracurricular science projects—including a volunteer research trip to Dominica in 2023, for which she has saved up her own funds.
Victoria also supports her school community's after school program, where the term "impossible" is out of her vocabulary. As a volunteer, she arrives early to set up and stays late to break everything down. She will exhaust any and all resources to help students with what might seem mundane, but make a huge difference in their day, like inventing a game when there are signs of boredom. She is clever, witty and innovative. Her teacher, Ms. Ella Romanelli, wrote in her recommendation "I am proud of the strides she has made this year in including all students to feel part of our community."
How it Works
To start, 36 finalists will be chosen from the pool of online nominations we receive. Those finalists will be required to attend a 30-minute virtual interview with a panel of judges who will select the final 18.
The 18 recipients will be featured in various local media outlets, as well as benefit from a meaningful new network of community leaders and peers, and may receive additional opportunities through event partners. They will also be presented with the opportunity to participate in a virtual leadership workshop.
Nominee Criteria
Nominations are open to anyone 18 years or younger who attends school in Hampden, Hampshire, Franklin or Berkshire counties. Involvement in JA programs is not required; however, involvement in JA programs is considered favorably during the evaluation process.
Judging Criteria
The judging criteria is divided into three categories:
Innovative Spirit
Leadership
Community Involvement
More detailed information is provided in the FAQs below.
Entry Criteria
All submissions must include:
A completed nomination form
One letter of reference from someone other than the nominator
A creative submission to support the nomination (photo, video, PowerPoint, song, etc.)
The deadline for nominations is March 31, 2023.
Questions? Please contact Jennifer Connolly at jconnolly@jawm.org
How do I become one of the 18 Under 18 recipients?
To become an honoree, you must be nominated, complete the application requirements and then be selected as a recipient following a formal interview process. You can nominate yourself.
Why should I nominate someone?
This is an opportunity to recognize and share a young person's inspiring story and accomplishments with others.
Why should I nominate myself?
Who knows your story better than you? This is your chance to be your biggest cheerleader!
Who is eligible to be nominated for these awards?
Nominations are open to anyone 18 years or younger during the 2022–2023 school year, regardless of gender, sex, race, class, religion, ethnicity, ability, language, sexual orientation or gender identity. Nominees must reside and attend school in Western Massachusetts.
Do nominees have to have participated in JA programming to be eligible?
No; however, involvement in JA programs is considered favorably during the evaluation process.
What's the deadline for nominations?
The deadline for nominations is March 31, 2023.
What should be included in my nomination form?
An example of a completed nomination form can be found below. As a rule of thumb, the more information you can provide, the better the committee will be able to evaluate your submission.
Can I submit other supporting documentation (awards, certificates, etc.)?
Yes. Whether you are the nominator or submitting a self-nomination, you will be able to submit supporting documents.
How will judges evaluate each candidate?
A diverse panel of judges has been established and will evaluate each candidate using the following criteria:
Innovative Spirit, defined by a student's demonstrated:

Initiative to meet a defined problem/need, for a defined group or customer, through a solution-oriented approach.
Innovative mindset that encourages creative thinking, experimentation and tolerable risk.
Leadership, defined by a student's demonstrated:

Leadership skills (confidence, time management, etc.)
Teamwork (communication; problem-solving; collaboration; integrating perspectives).
Ethics (respect; integrity; understanding differences)
Community Involvement, defined by a student's demonstrated:

Sense of caring for and about others.
Volunteerism
Community awareness
How many finalists will JA select from the nominations for interviews?
A total of 36 finalists will be chosen for interviews from the pool of online nominations.
What if I am chosen as one of the 36 finalists?
Finalists will be required to choose a time slot during the week of April 10, 2023, for a 15-minute interview with the 18 Under 18 Committee. Students are also welcome to submit a highlight video of no more than two minutes, to complement the live interview. This video is not required. Video submissions will be due prior to the student's scheduled live interview.
What is the duration of finalist interviews?
Each interview will be no longer than 30 minutes, barring any technical issues on video interviews.
Can I make changes to my application after it's submitted?
After submission, applications will no longer be open for edits.
How and when will I be notified of the judges' decision?
Finalists were notified of their selection.
Am I required to attend any in-person events?
Students will be required to attend a media day for headshots and video shoots during the week of May 1, 2023. Students will also be required to attend the 18 Under 18 reception event scheduled for Thursday, May 18, 2023.
How many in-person tickets will I receive if selected as one of the 18 honorees?
Each honoree will receive a complimentary code for 3 tickets, 1 for themselves and 2 for guests, to the in-person award reception. All attendees will still need to register for the event. Additional tickets will be available for purchase.
How can I tell when and if I was nominated?
All nominations for 18 Under 18 will be kept private. You will be notified if you are selected as one of the 36 finalists.
What if I am selected as one of the 18 but cannot attend the in-person event?
At the time of nominations, the nominator will be asked to best answer whether the nominee is available for in-person attendance at the event. The ability to attend the in-person event will factor into the selection of the 18 candidates.
Where is the event taking place?
The event will be held in Tower Square, 1500 Main Street, Springfield, Massachusetts on Thursday, May 18, 2023.
What is the attire?
Recipients and guests are encouraged to dress in business professional clothing (no jeans, sleeveless shirts, or anything ripped/distressed). Please contact jconnolly@jawm.org with any concerns or questions.
What time are finalists expected at the in-person award ceremony?
On Thursday, May 18, 2023, finalists should arrive by 4:30pm.
What is the tentative schedule for the in-person award ceremony?
4:30pm: Students Arrive & Set Up
5:30pm: Open Reception & Poster Board Presentation
5:50pm: Buffet Opens
6:15pm: Formal Program

Opening Remarks
Sponsor Remarks
Videos & Award Presentations

8:00pm: Event Wind Down & Candy Bar
How does this opportunity benefit me?
Finalists will be featured in the local media and benefit from a meaningful new network of community leaders and peers. You may receive additional opportunities through event partners and are encouraged to include this honor on your resume or college applications. The 18 honorees will also be presented with the opportunity to participate in a virtual leadership workshop. The date of this workshop will be announced in Fall 2023.
What is required for me for media day?
A signed media release form from a parent or guardian, as well as in-person attendance.
Where will media day be held?
The event will be held in Hampden County at a location yet to be determined.
Sample Nomination Submission
This is a sample nomination form nominators may find useful as a guide when completing the 18 Under 18 nomination form.