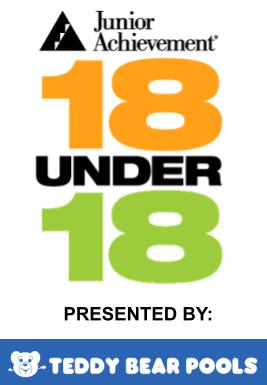 The Junior Achievement of Western Massachusetts' 18 Under 18, sponsored by Teddy Bear Pools, provides an opportunity to recognize outstanding young people throughout Western Massachusetts and honor these up-and-comers who exemplify innovative spirit, leadership and community involvement.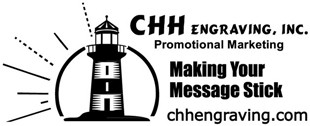 Meet the 18 Under 18 Class of 2023
Amanda Arce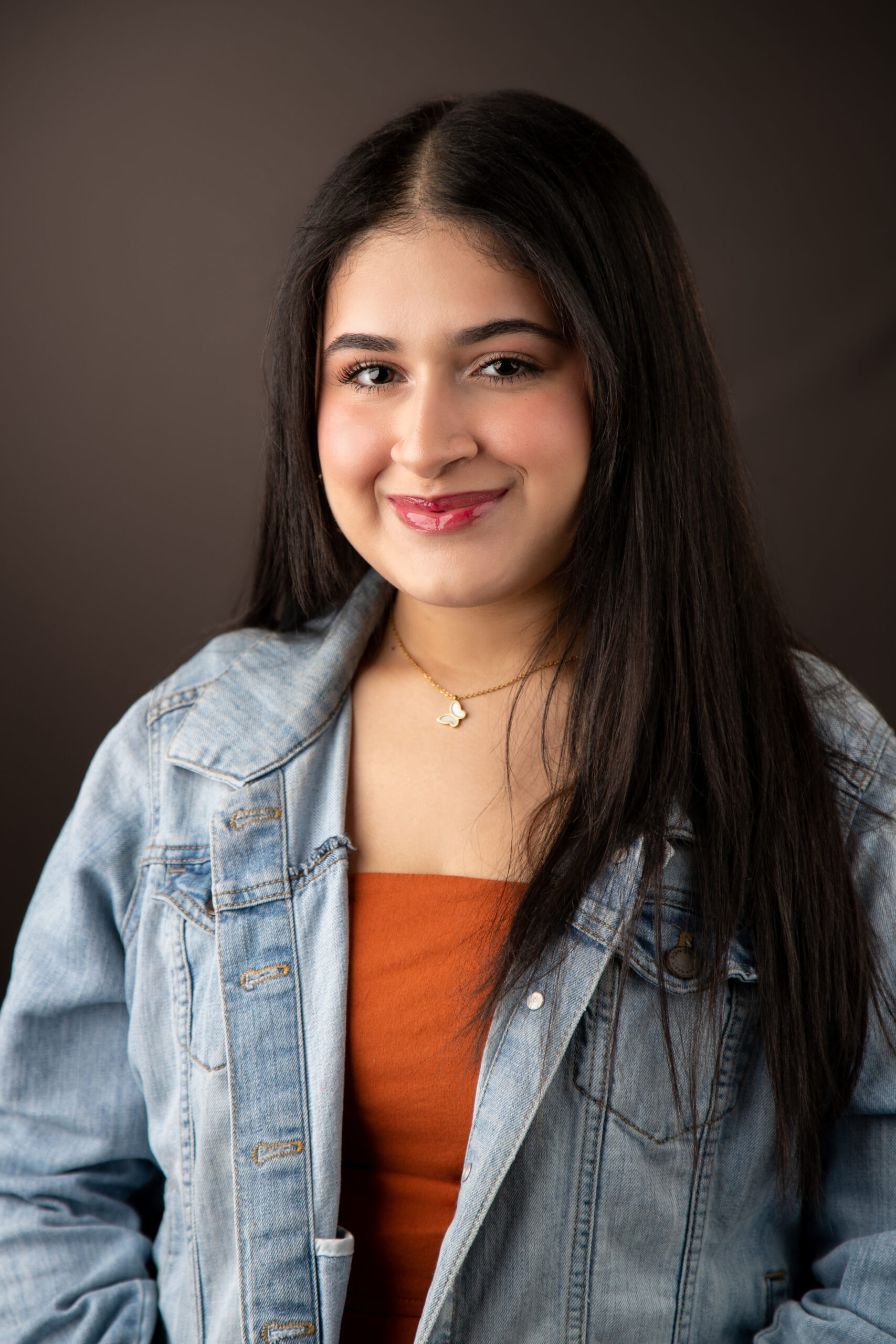 Amanda Arce is a sophomore at Springfield Conservatory of the Arts. With a passion for dance, she has been a teaching assistant for two years, and has choreographed routines for younger kids and performed at concerts with a Latin Grammy-winning children's artist. In addition to dance, Amanda is a talented vocalist. Whatever Amanda is involved in, she always goes above and beyond what is expected. 
Amanda is an accomplished student and a member of the National Honors Society. She has maintained maximum honors for the past five years, demonstrating her academic prowess. In the future, Amanda plans to attend a university and potentially study something related to the literary field. She believes it is important to do what's right, even if that's not what others might expect of you.
Kailyn Cabrini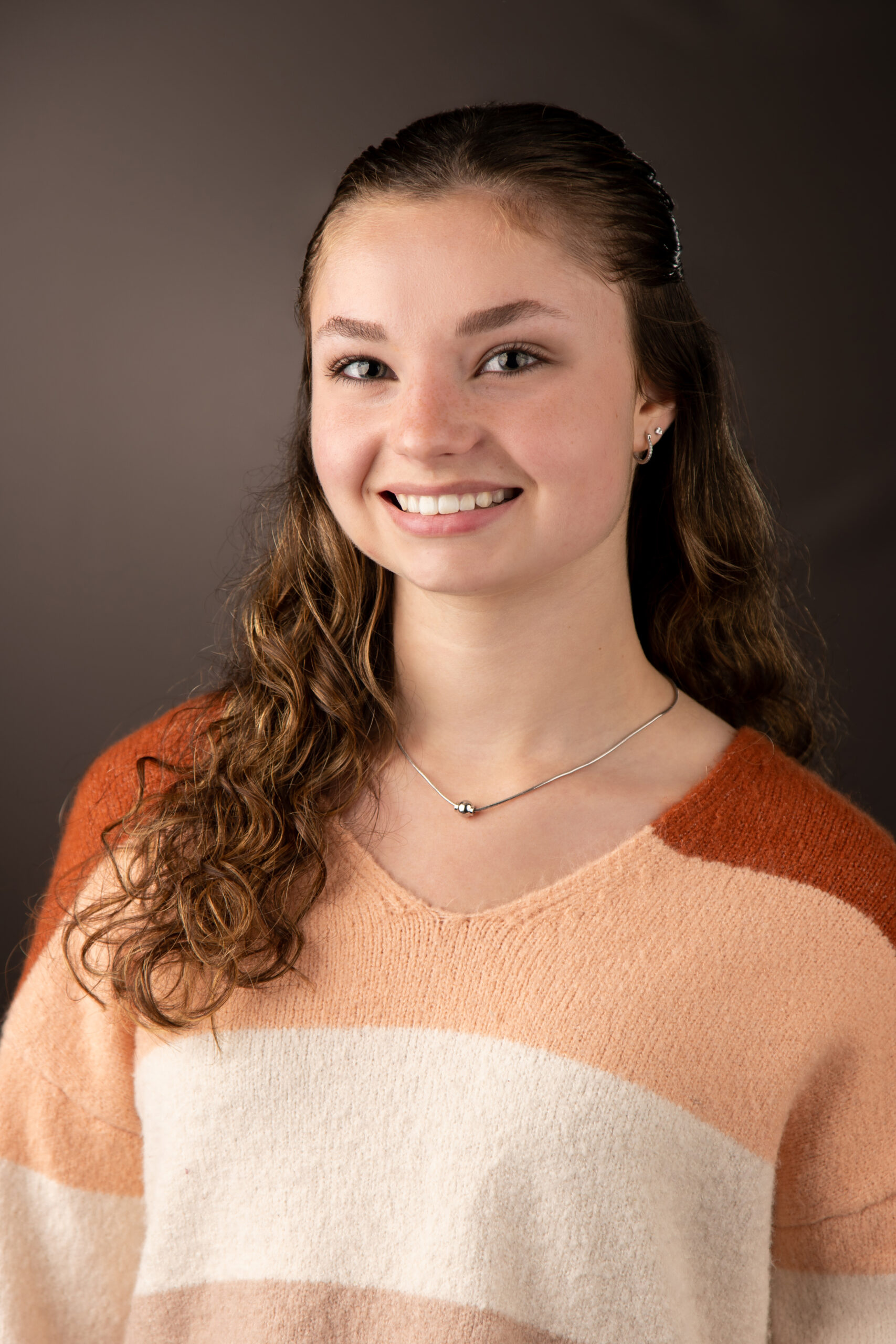 Kailyn Cabrini is a talented and well-rounded student currently attending St. Mary's. She is involved in a variety of activities, including high school soccer, basketball, and softball. Additionally, she is a member of the student council and the Key Club, and a referee and timekeeper for the Easthampton youth basketball program.
Dedicated to community service, Kailyn volunteers through school for various youth programs, road races, the March for Life and soup kitchens. She also works as part of the banquet staff at the Log Cabin, a popular event venue.
Kailyn's involvement in sports and volunteer work has helped her to become a mentor, a role that allows her to have a positive influence on others. She has helped to change the attitudes of her peers and has fostered school spirit, creating a positive environment for all.  
Kailyn's academic achievements are equally impressive and include the Christian Leadership Award, First Honors throughout high school, a 4.1 GPA and an AP U.S. History qualification. She also was nominated for Girl's State, a leadership program for young women, and will be attending.  
Kailyn plans to attend college to study business or engineering, and her advice to others is to remember that being a leader doesn't mean being perfect. It's important to be confident, have a desire to improve and think of others. 
Veronica Colon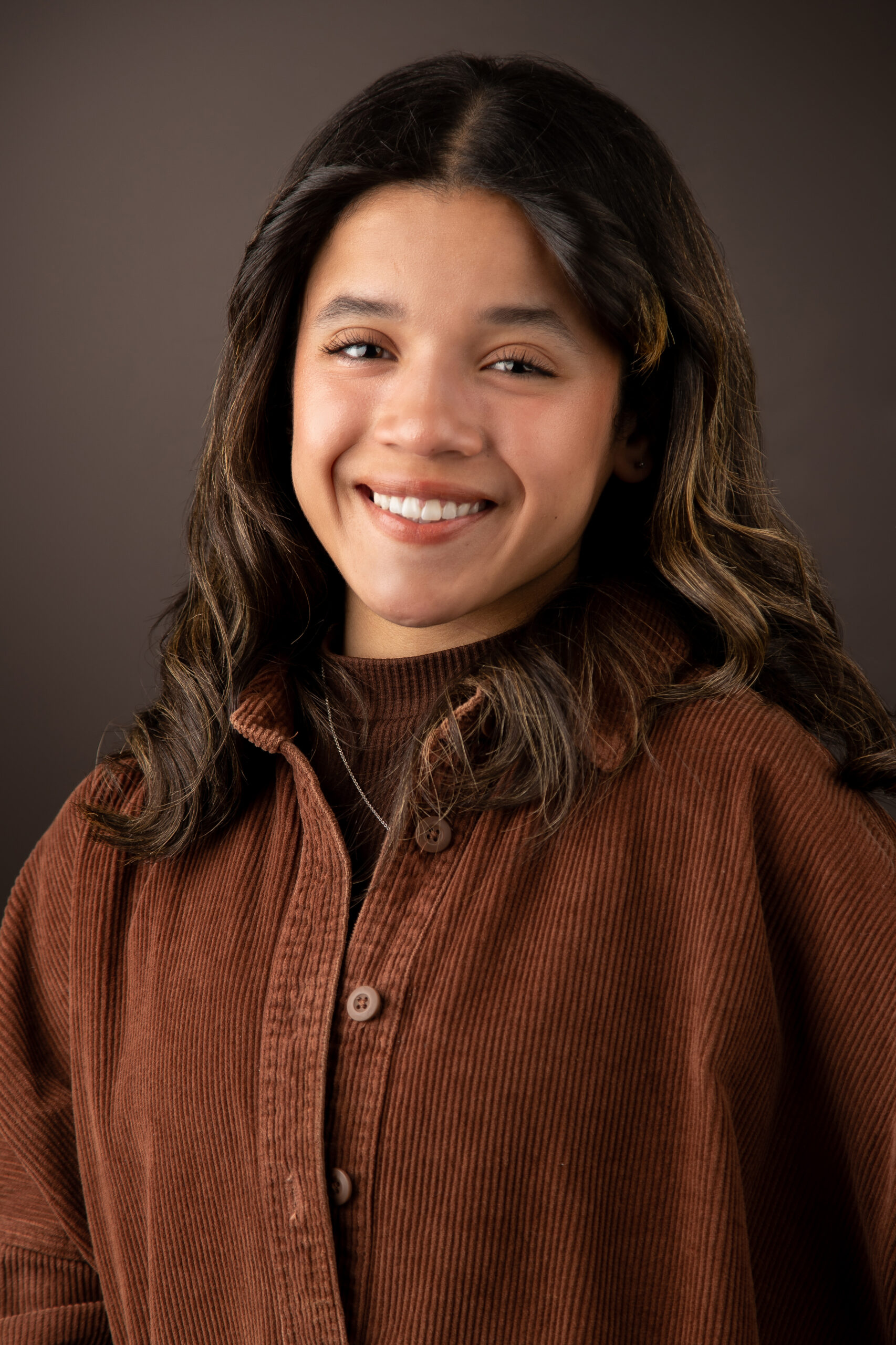 Veronica Colon is an 11th-grade student at Holyoke High School. With her outstanding leadership skills, she was elected President of the Class of 2024. She also leads her high school soccer team as Captain and holds the same position for the indoor and outdoor track teams. Aside from athletics, Veronica is a member of the theater club, musical department, Madrigal ensemble, chess club and garden club. She has a passion for performing and earned a scholarship for a Broadway musical summer program in New York after her lead role in her first musical. 
Veronica's determination and hard work earned her a place in the Western District choir and advanced her to the all-states auditions. She also helped guide her friends to success by taking direction and notes to fulfill what is needed. As a member of the Honor Society with high honors and a rising star for her school district, Veronica's academic performance is equally impressive.  
Looking towards the future, Veronica plans to pursue a degree in either politics or musical theater. Her ultimate goal is to become a politician who advocates against gun violence and promotes betterment for children worldwide. Her advice to fellow students is to find the fight within themselves, no matter the situation or barriers that may arise. She believes that everyone has a purpose on this earth, and it is their job to fulfill what is missing.
Malia deVillier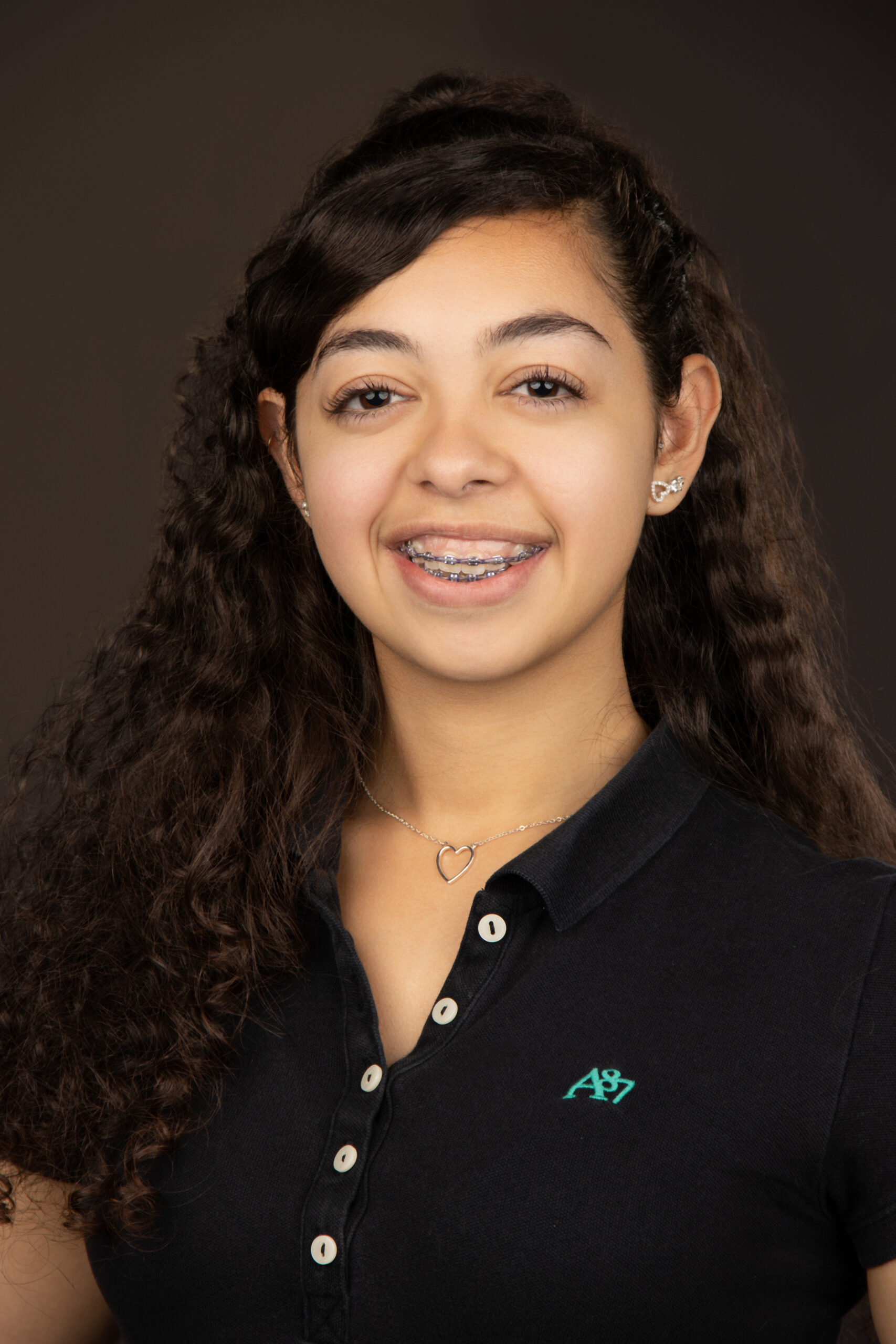 Malia deVillier is a junior studying business technology at Putnam Vocational Technical Academy. In addition to excelling at Putnam, Malia is taking accounting and sociology at STCC through the dual enrollment program. She also plays soccer and runs both indoor and outdoor track. Malia is very interested in becoming an entrepreneur and has participated in the JA EnTEENpreneur Challenge the past two years. She won Second Place this past April with her company, TranquiliTEA, which makes and sells loose tea designed to relieve stress. She has also been a JA Intern in Marketing with the Springfield Thunderbirds.
Malia enjoys volunteering at her church, the Be A Friend Project and the Rock 102 Mayflower Marathon Food Drive, and participating in the MassMutual Mentorship Program. She also co-leads an elementary school fair for the Business Technology shop.
In the future Malia plans to attend STCC to complete her prerequisites and earn an associate's degree in nursing. Malia's advice to others is to take every opportunity you can because it can lead to a once-in-a-lifetime experience and, better yet, it can lead to success.
Baillie DiStefano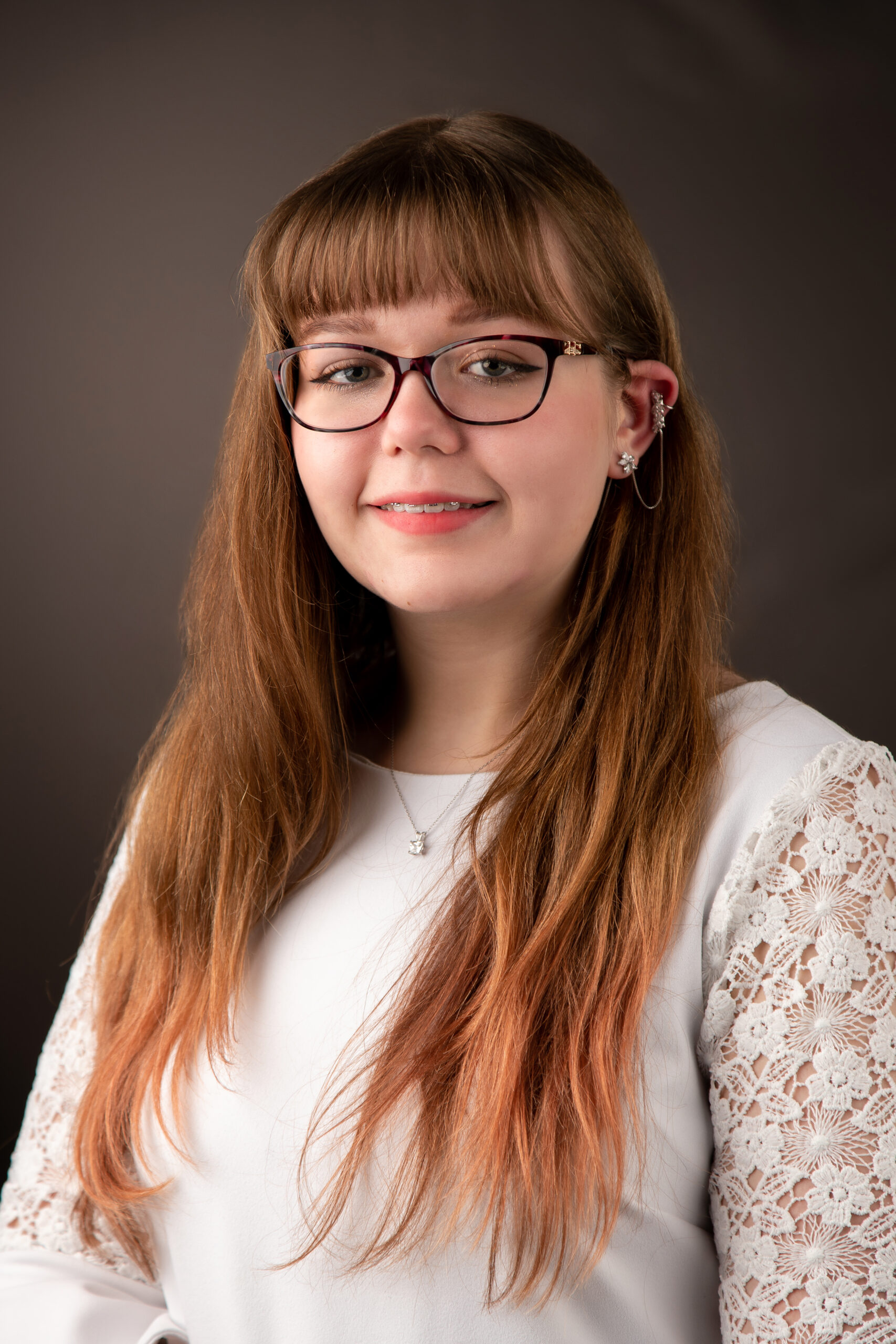 Baillie DiStefano is a senior at the Springfield Conservatory of the Arts. She is a member of the National Honor Society, taking AP English as well as dual enrollment statistics at STCC, and was awarded the John and Abigail Adams scholarship for outstanding proficiency on the MCAS exam. She also serves as a Teacher Assistant for 6th grade students and a leader in the afterschool program.
A skilled soprano vocalist and a member of the Honors Level Conservatory Choir, Baillie is the only student in recent years from the Springfield Public Schools to receive an all-state audition recommendation. She also received a two-year summer scholarship to the New England Music Camp, a residential immersive musical training program. She has sung with the Springfield Symphony Orchestra, at AIC events and with Ben Gundersheimer (MISTER G), a Latin Grammy Award-winning musician. In addition to singing, Baillie enjoys acting, and was selected to play Ariel, the lead in this year's production of The Little Mermaid. After graduation, Baillie is looking forward to attending UMass Amherst and majoring in music with the goal of perhaps becoming a music teacher.
Joel Forson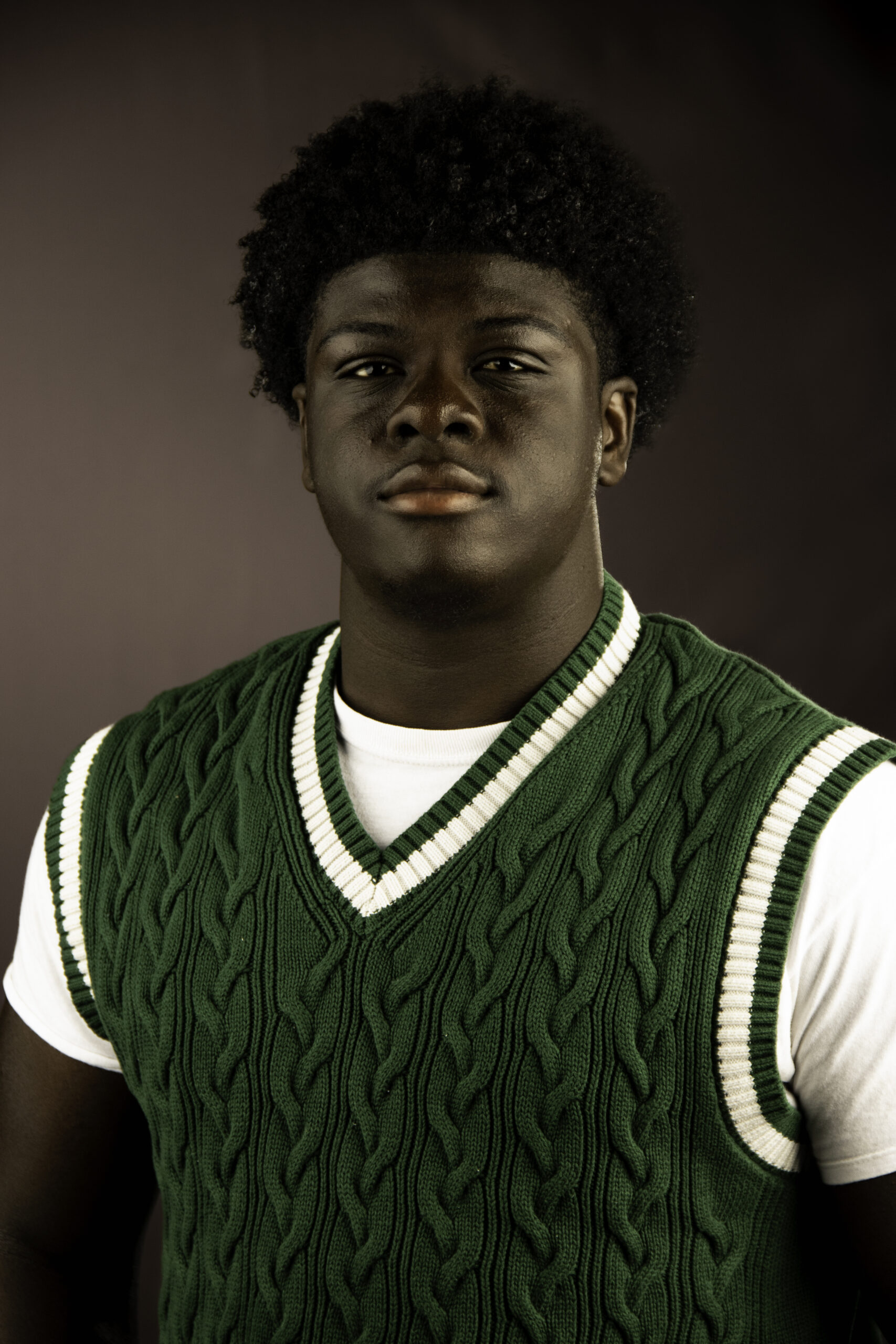 Joel Forson is a senior at Chicopee High School who has demonstrated exceptional leadership skills in various areas. He is the Student Advisory Council president, class vice president, National Honor Society treasurer and varsity track captain as well as a student government member, Morning Announcer, church instrumentalist and International Club member.
As the SAC president, Joel led efforts to improve school lunches and provide more dietary options to students. As the track captain, he acted as a "coach," guiding students, especially in his events. As part of the student government, he helped run a variety of community events, notably the annual Halloween Trunk or Treat, which has had hundreds in attendance.
At church, he has been one of the three instrumentalists playing music and guiding other members in how to also play. At school, he plays music before the first bell rings and takes requests for passing music in the morning, akin to a radio host.
Joel's academic performance is equally impressive. He has received the Springfield College Book Award and the John and Abigail Scholarship, and has been on the high honor roll for multiple years. Additionally, he has a seven-year perfect attendance record.
Joel plans to attend Northeastern University with a major in Management Information Systems. His advice to fellow students is to take the initiative and facilitate their group when no one else is willing to. Being a good leader means being able to learn from peers just as much as teaching them. He believes that one won't always be perfect, but the willingness to get out there and do it is what sets successful leaders apart.
Frankie Gentile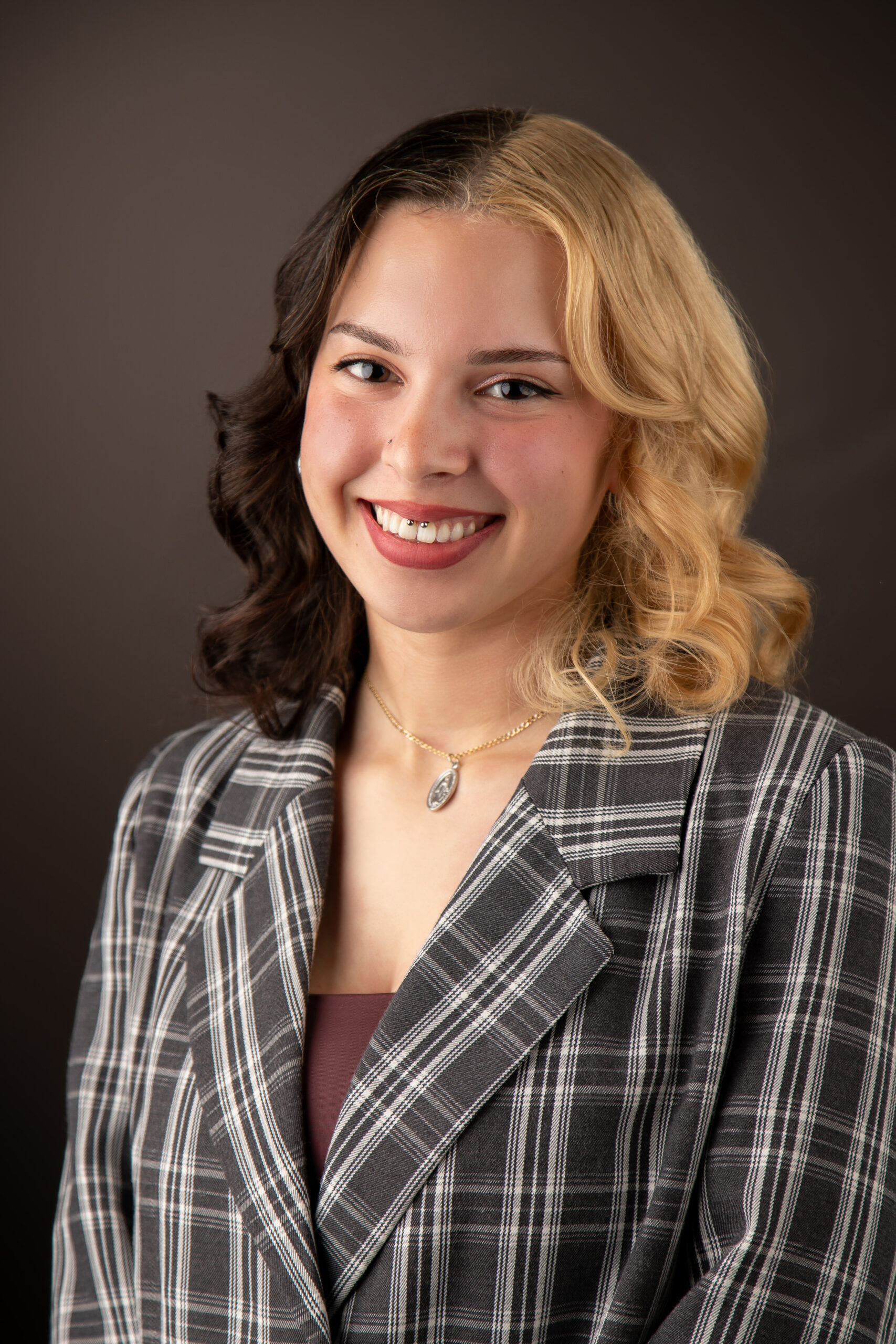 Frankie Gentile is an 11th-grade student at Roger L. Putnam Vocational Technical Academy. Throughout her time in high school, Frankie has been involved in a number of activities, including debate club, guitar, softball, and SkillsUSA Entrepreneurship. As a cofounder of Putnam's debate club, Frankie played a key role in establishing and promoting the club to her peers. She was able to use her communication skills to help create a welcoming environment that encouraged her peers to join and participate in the club's activities.
In addition to her work with the debate club, Frankie has excelled in her academic pursuits. She has consistently made the honor roll with maximum honors since 2016, a testament to her hard work and dedication. As a competitor in SkillsUSA, Frankie was tasked with managing a team of four individuals, including herself, and overseeing the development and production of a product and 30-page business plan. Her leadership skills and attention to detail were essential in helping her team achieve success.
Looking to the future, Frankie plans to attend a four-year college or university. She is interested in pursuing a degree in business or a related field. Her experience in SkillsUSA has given her a taste for the world of business, and she is excited to continue exploring this area of study.
Frankie's philosophy in life is to never give up, even in the face of failure or adversity. She believes that mistakes and failures are opportunities for growth and should not hold anyone back from achieving their dreams. She encourages others to believe in themselves and embrace their flaws, as they are a part of what makes each person unique.
Jocalyn Imbody
Jocalyn Imbody is a 12th-grade student at Hampden Charter School of Science – East. Jocalyn is involved in several extracurricular activities, including the GSA (Gay Straight Alliance Club), Science Olympiad, Hiking Club, HCSS East Bowling Club (founder & member), Multicultural Showcase and tutoring. Jocalyn is also a member of the HCSS girls' soccer team and received the Coach's Unsung Hero Award. Additionally, Jocalyn is the founder and a member of the HCSS Bowling Club and has helped set up, prep, and clean up for the Multicultural Showcase.
Jocalyn has achieved Scholastic Achievement honors by being on the honor roll and maintaining an excellent GPA. Jocalyn plans to attend Worcester Polytechnic Institute (WPI) for a double major in mechanical and electrical engineering for four years. Following graduation from WPI, Jocalyn intends to study sports management with the goal of helping Hampden Charter School of Science – East and other schools organize a better sports management team to assist teachers and students involved in sports.
Jocalyn's advice is to always prioritize academic work and seek help when needed. By finishing assignments and keeping oneself afloat, it's easier to organize and connect with the community.
Ciara Johnson-Corwin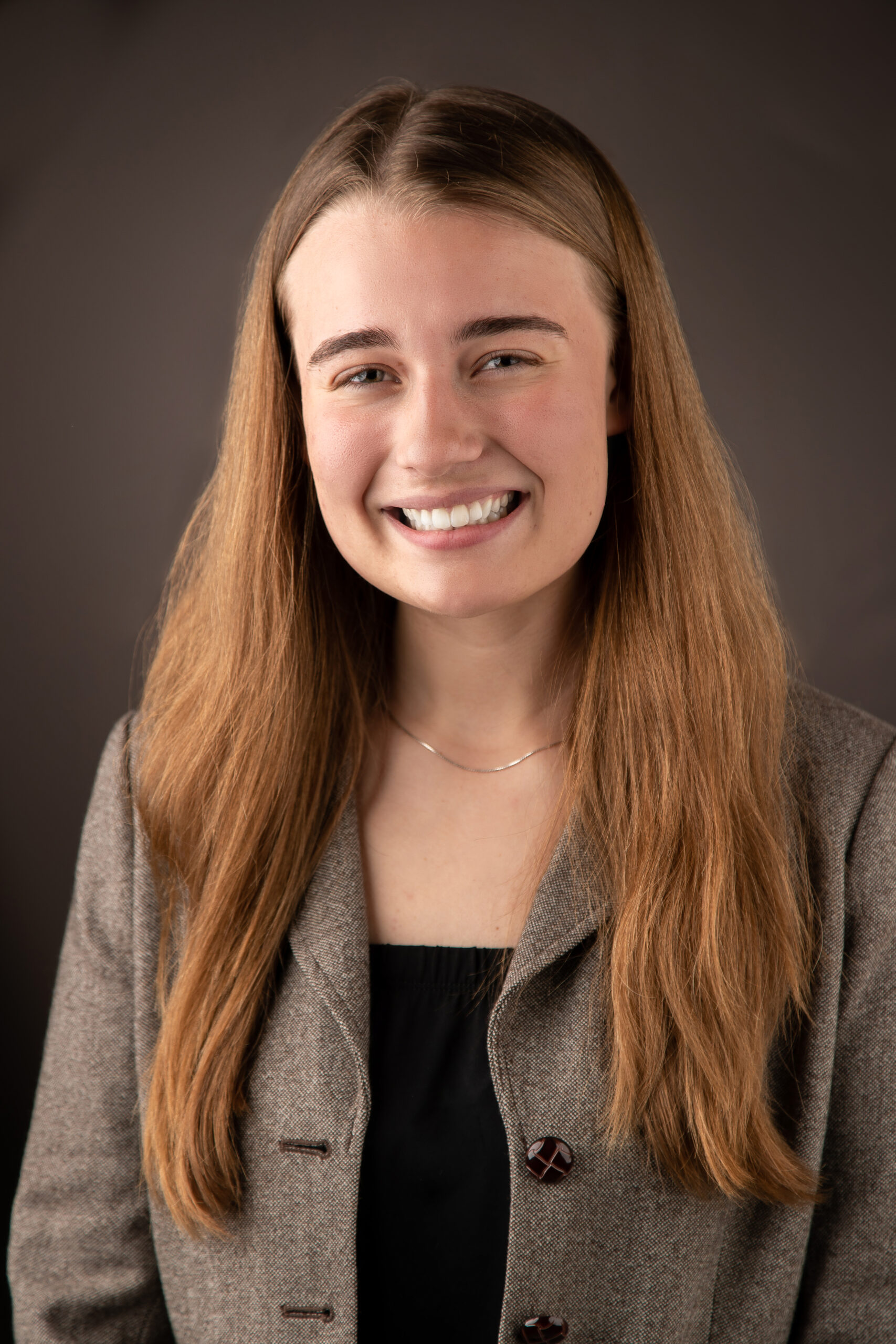 Ciara Johnson-Corwin is an energetic 12th grader at Westfield High School, where she excels academically and is a member of the National Honor Society as well as the Tri M Musical Honor Society. At school, Ciara is active in many after-school activities such as the Key Club, Student Council, the Multicultural Club and the Ski Team. In addition, she has created and cultivated numerous clubs, including the Future Medical Leaders Club and Letters for Rose. 
Of all her activities, Ciara is most proud of her involvement in the Best Buddies Unified Track Team, where students with and without intellectual disabilities compete alongside each other, and Letters for Rose, an international organization that aims to reduce loneliness among elders during the COVID-19 pandemic by creating and sending out customized letters, art and donations for local nursing homes. The Westfield High Letters for Rose chapter is the second largest in the world and has sent out over 2,190 letters.
Ciara's passion for volunteering extends into the community where she serves as a Bible Camp counselor for her church and helps with the church choir. After high school, Ciara will be attending the University of Rochester, to study the brain and cognitive sciences. With her passion and drive, she will certainly succeed.
Anessyah Love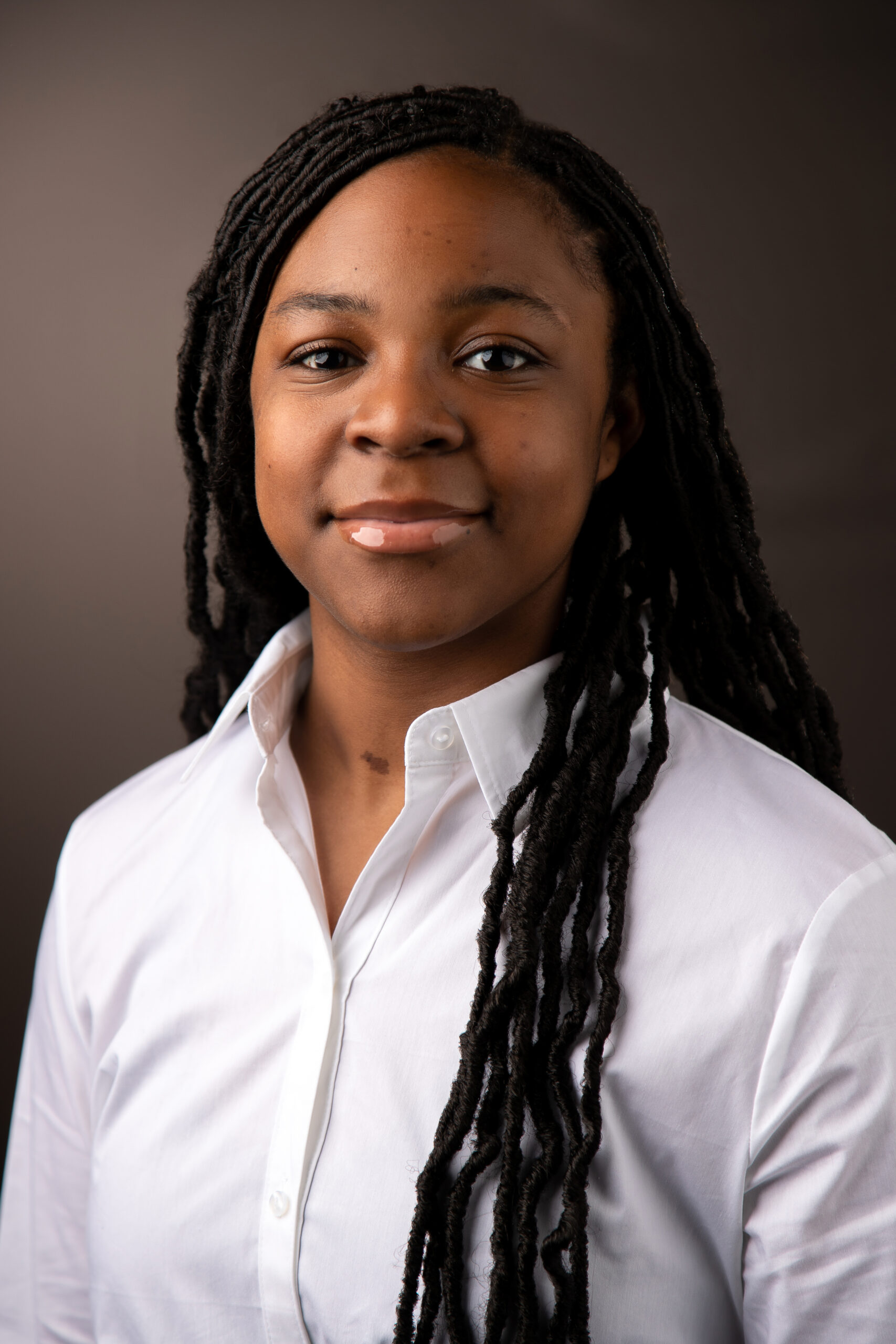 Anessyah Love is a talented 10th grader at Springfield Honors Academy, where she has excelled in her studies while also participating in a variety of extracurricular activities. She is a member of the National Honor Society, where she has demonstrated her commitment to academic excellence.
Anessyah is also an avid athlete, playing both basketball and golf at Springfield Honors Academy. She has been recognized for her leadership skills and was named captain of the basketball team for her ability to lead and motivate her teammates on the court.
In addition to her academic and athletic achievements, Anessyah has received several awards for her accomplishments. She has been on the honor roll and received the NCAA Youth Award. She also received the Captain Award for her leadership on the basketball team.
Anessyah plans to enroll in an HBCU after high school and pursue a career in the medical field. She believes in focusing not only on oneself but also on those around them to be an asset in helping others towards success. With her dedication and hard work, Anessyah is sure to achieve her goals and make a positive impact on those around her.
John Torres Pagan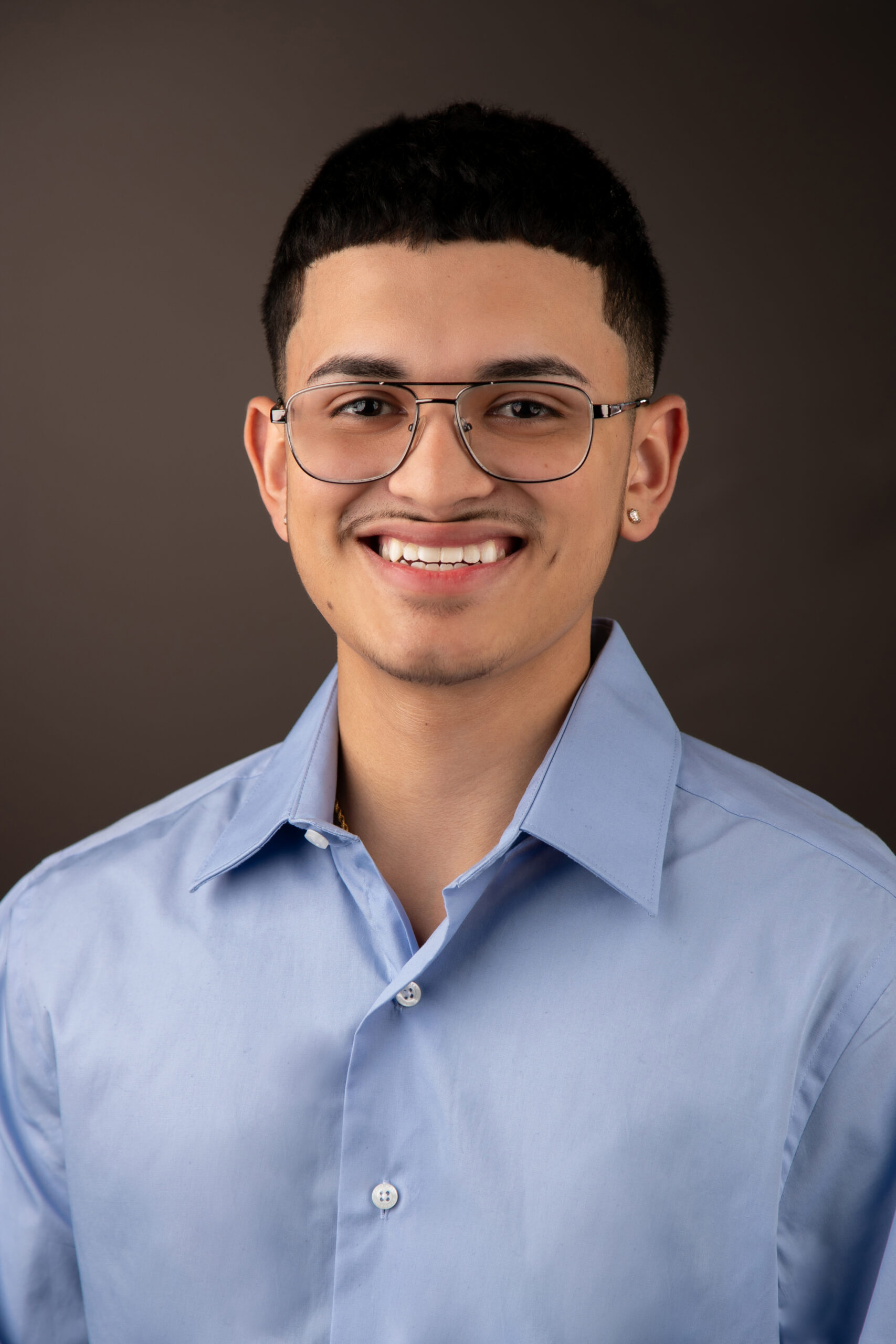 John Torres Pagan is a senior at Chicopee Comprehensive High School, where he is involved in the One Strong Community Program and works part-time at Dunkin' Donuts. John was born in Puerto Rico and is fluent in English and Spanish. Through his involvement with One Strong, John has had the opportunity to help vote for, and make decisions about, the future steps of the program, which aims to promote unity and inclusivity within the community.
John's dedication to his studies has led to academic success, including making the junior year honor roll and earning first-semester honor roll recognition at New England University.
In addition to his academic achievements, John has earned an OSHA certification, which demonstrates his commitment to safety and responsibility.
John's long-term goal is to attend college and work towards obtaining a real estate license. John plans to work in Puerto Rico and Western Massachusetts, helping people in poverty obtain affordable housing. His advice to others is to remain focused on their goals, always present themselves well to others, and uphold strong moral values, as these are crucial in life.
Alexa Pajak
Alexa Pajak is a senior at Chicopee High School and a member of the National Honor Society and Health Academy. She has demonstrated a commitment to her community through her volunteer work at Mutt Rescue, a local dog daycare and rescue site, from 2019–2022. She also volunteers for the Jimmy Fund, Lorraine's Soup Kitchen's Can Drive, and Trunk or Treat.  
Throughout her four years of high school, Alexa has consistently achieved High Honors. In addition to her academic and volunteer work, she is CPR certified, which demonstrates her dedication to helping others. 
Setting her goal of becoming a nurse, Alexa began college level work as a sophomore and is starting her clinical field experience at Holyoke Community College to earn her CNA. After graduation, Alexa will continue her nursing education at Elms College with the goal of becoming a neonatal/labor and delivery nurse. Her advice to others is to be determined and to set achievable goals, even if things don't always go according to plan. Alexa believes that with perseverance, anyone can be their best.  
Branson Perry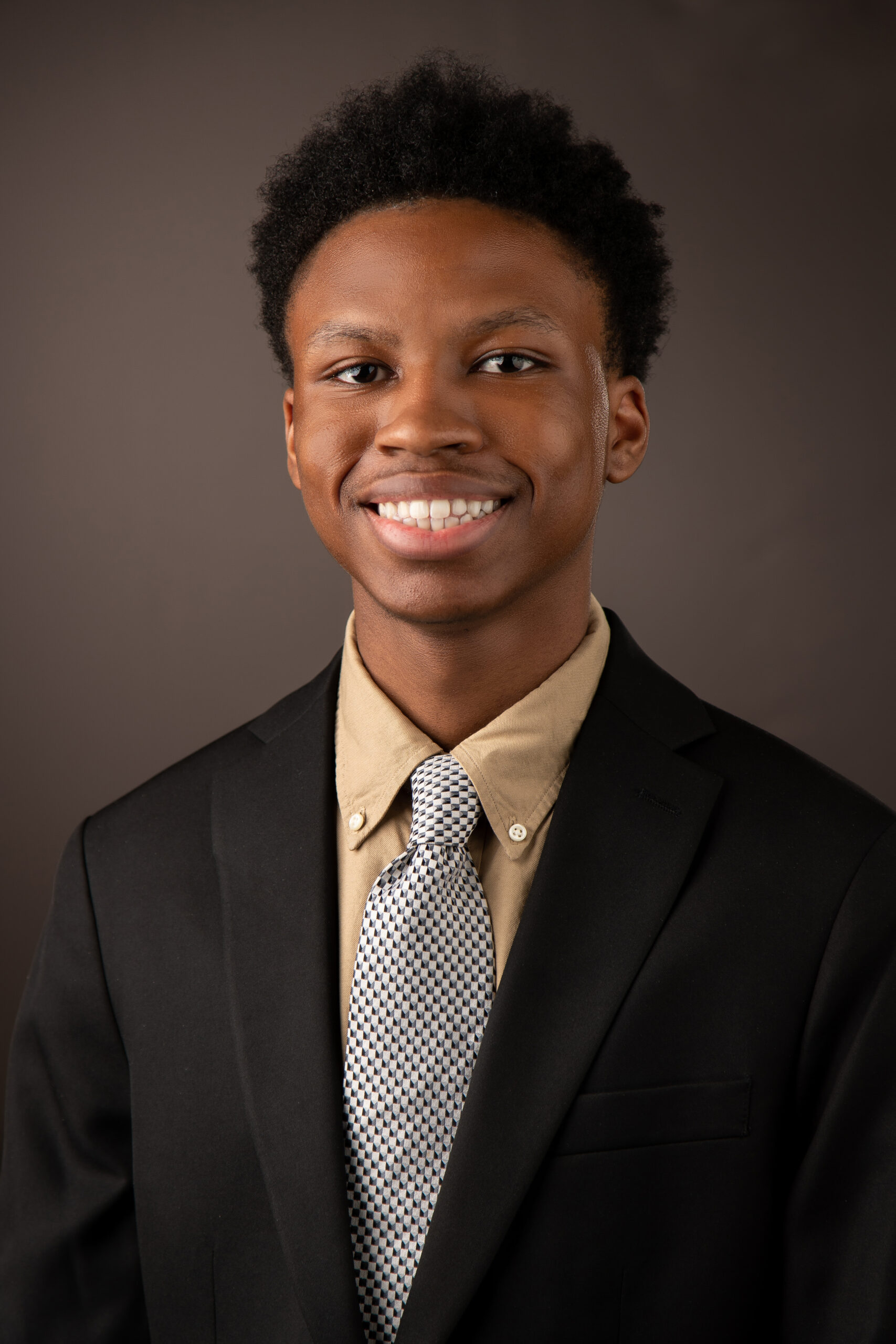 Branson Perry is an 11th-grade student at Roger L. Putnam Technical Vocational Academy. He is an Ambassador of Project 351, a program where he was able to assist various charities through fundraising events, promoting awareness, and facilitating donations for food drives and clothing drives for homeless shelters. Perry was also the leader of his basketball team, and under his leadership and teamwork, they won their first championship.
Perry has achieved Maximum Honor Roll and won the EnTEENpreneurship award for the most innovative product for his company "Stylish." His future plans involve attending college to pursue finance, and to gain knowledge and experience in real estate.
In terms of advice for fellow students, Perry encourages pushing oneself and not letting fear of failure hinder the pursuit of opportunities and goals. He also stresses the importance of recognizing personal strengths and finding strengths in others to achieve success. Lastly, Perry encourages confidence and being a model to inspire others, especially those who may be reluctant to speak out.
Jo-Celine Reyes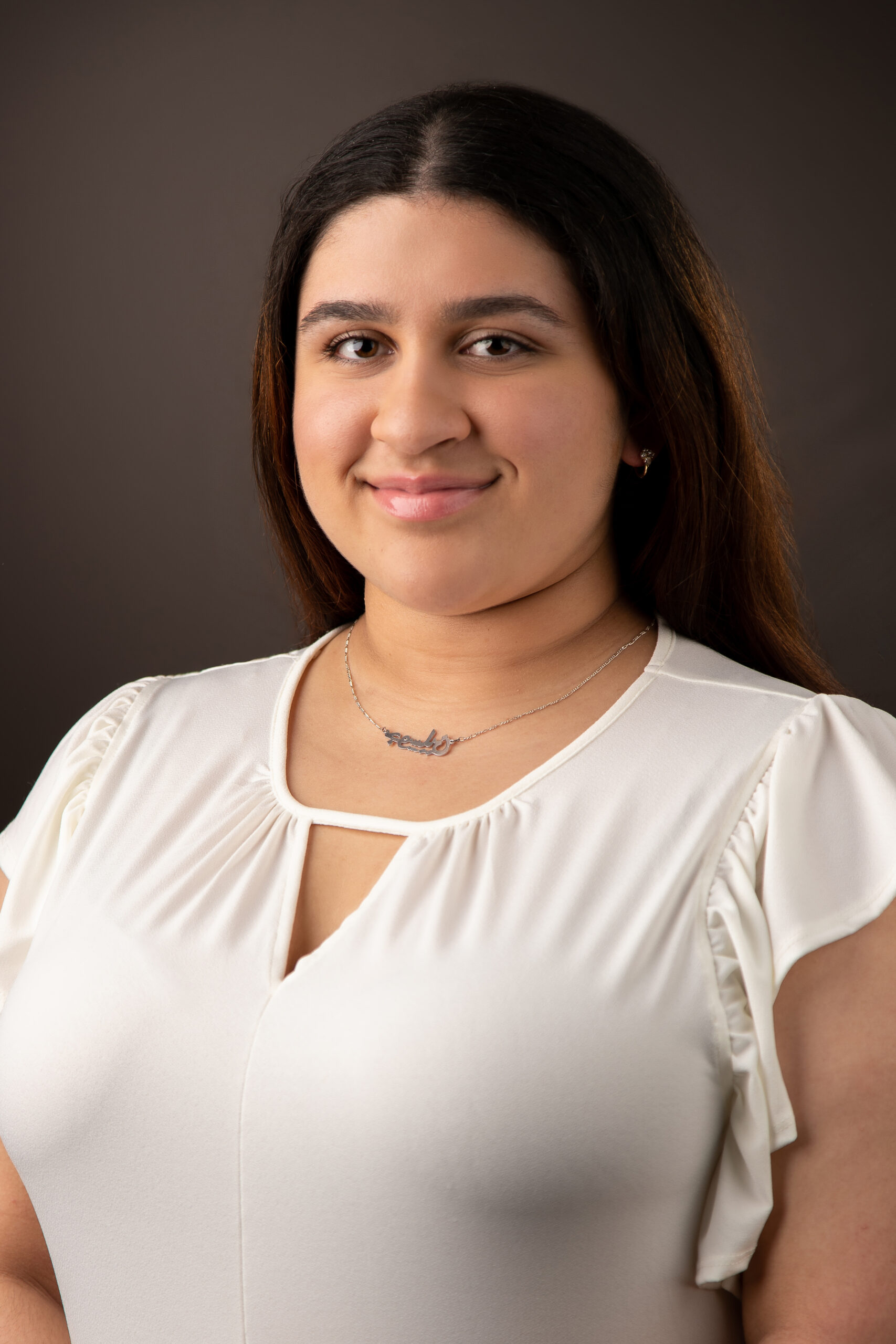 Jo-Celine Reyes is an 11th-grade student at Roger L. Putnam Vocational Technical Academy. She is actively involved in several extracurricular activities, including the debate club, SkillsUSA, and the marketing advisory board. Jo-Celine is also a cofounder of her school's debate club and led her group to the SkillsUSA state competition.
Jo-Celine is a consistent high achiever and has been on her school's honor roll throughout her high school career. Her dedication to her studies and extracurricular activities has earned her the respect of her teachers and peers. Jo-Celine plans to attend a four-year college after graduation and hopes to major in political science. She is excited to learn more about the world around her and hopes to make a positive impact in her community.
When it comes to advice for other students, Jo-Celine emphasizes the importance of treating others with respect and learning to handle large responsibilities. She also advises students to take initiative in group projects while still considering the thoughts and opinions of their peers. By doing so, she believes that students can demonstrate leadership skills while also fostering a collaborative and supportive environment.
Noelani Santiago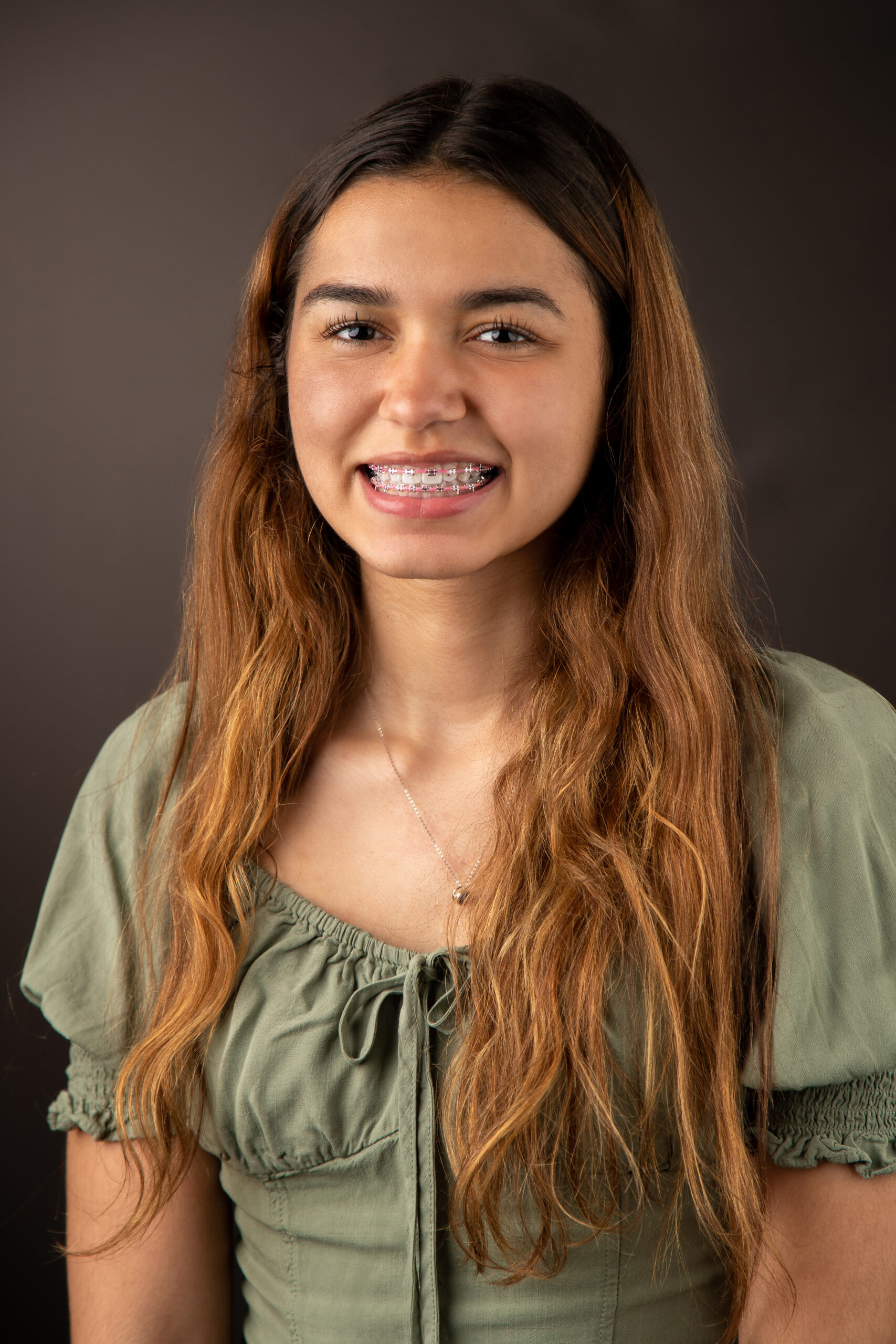 Noelani Santiago is a sophomore at Springfield International Charter School. She is a member of the National Honor Society and plays on the Springfield Ballers AAU basketball team. Despite tearing her ACL in February of last year, Noelani showed up to every game and practice to support her team. Her sportsmanship and dedication to her team were recognized by MassLive, who named her an unsung hero.  
Noelani's academic achievements are equally impressive. She has achieved high honor roll every quarter throughout her academic career, and is a member of the National Honor Society and the National Junior Honor Society. In addition to her academic and athletic achievements, Noelani was a member of the 2023 Girls Basketball State Championship team. Her dedication to her team and sport exemplifies her leadership qualities and her desire to succeed.  
Noelani plans to attend college and enter a physician assistant program. She encourages others to believe in themselves and know that it is good enough. With her dedication, determination, and hard work, Noelani is sure to achieve her goals and inspire others along the way.  
Tyler St. Hilaire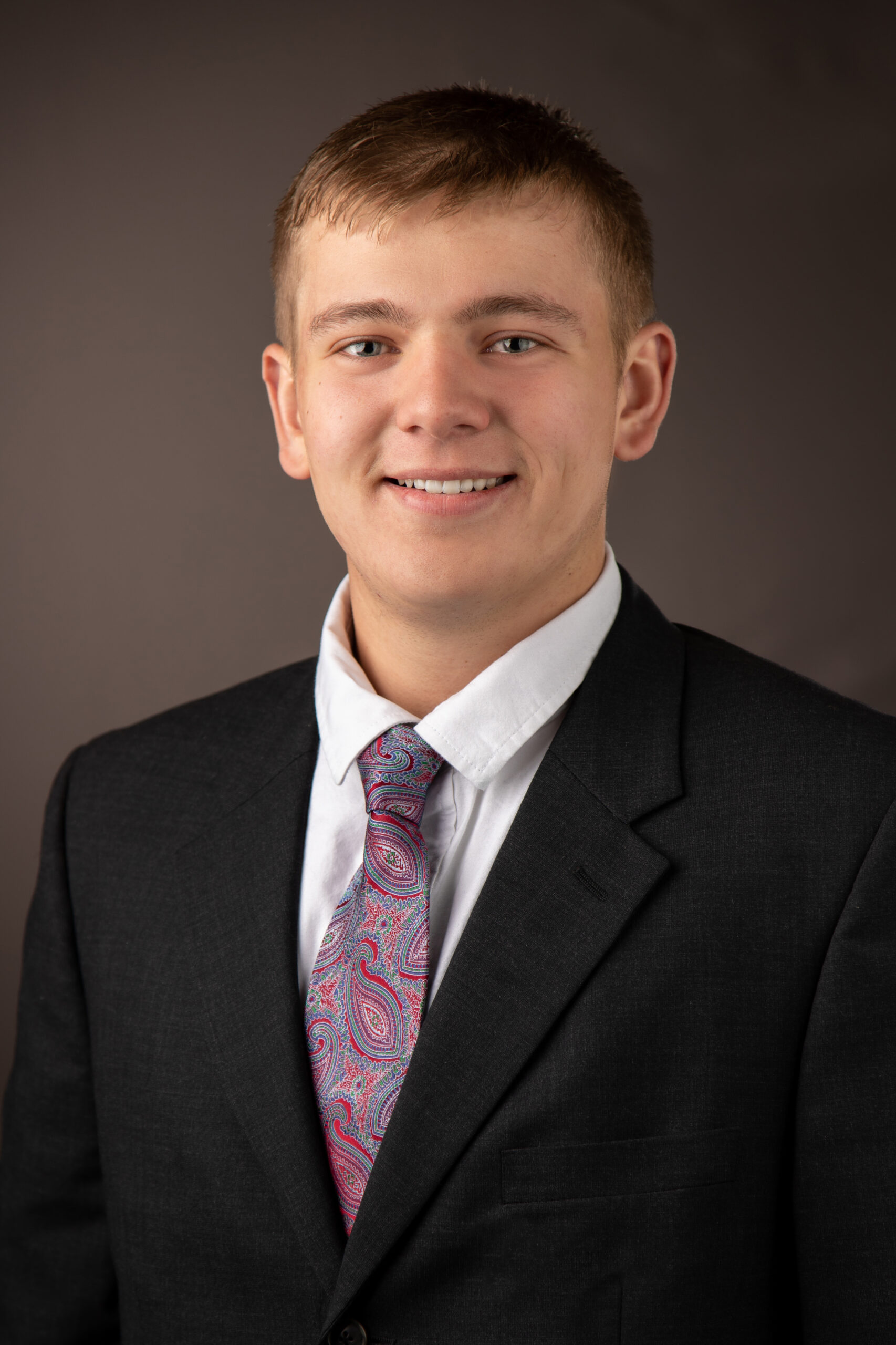 Tyler St. Hilaire is an 11th-grade student at Hopkins Academy where he has created a niche and paved the way for other students with similar interests. He has a variety of interests including aviation, fishing, hunting, golf, woodworking/mechanical projects, peer mentoring, and archery. Tyler is actively involved in a number of extracurricular activities at school, including serving as ski club president, lead peer mentor, and golf team captain. He has received several awards and honors for his academic achievements, including honor roll and multiple Student of the Month awards. Additionally, Tyler has received the Isabella d'Este Award for Enthusiasm for Early US History and the Rosalind Franklin Award for Perseverance in Biology. He is also a top archer in the youth league.
Tyler is a key member of the local fire department, going there every day after school and participating in and organizing community events. His experience with the fire department was useful this year when a member of the ski club was injured on the mountain. Tyler helped the student, tended to their injuries, and organized the other students to get help, keeping everyone calm and focused.
In the future, Tyler hopes to attend the United States Coast Guard Academy. He believes in working hard and persevering to achieve his goals.
Melianis Valle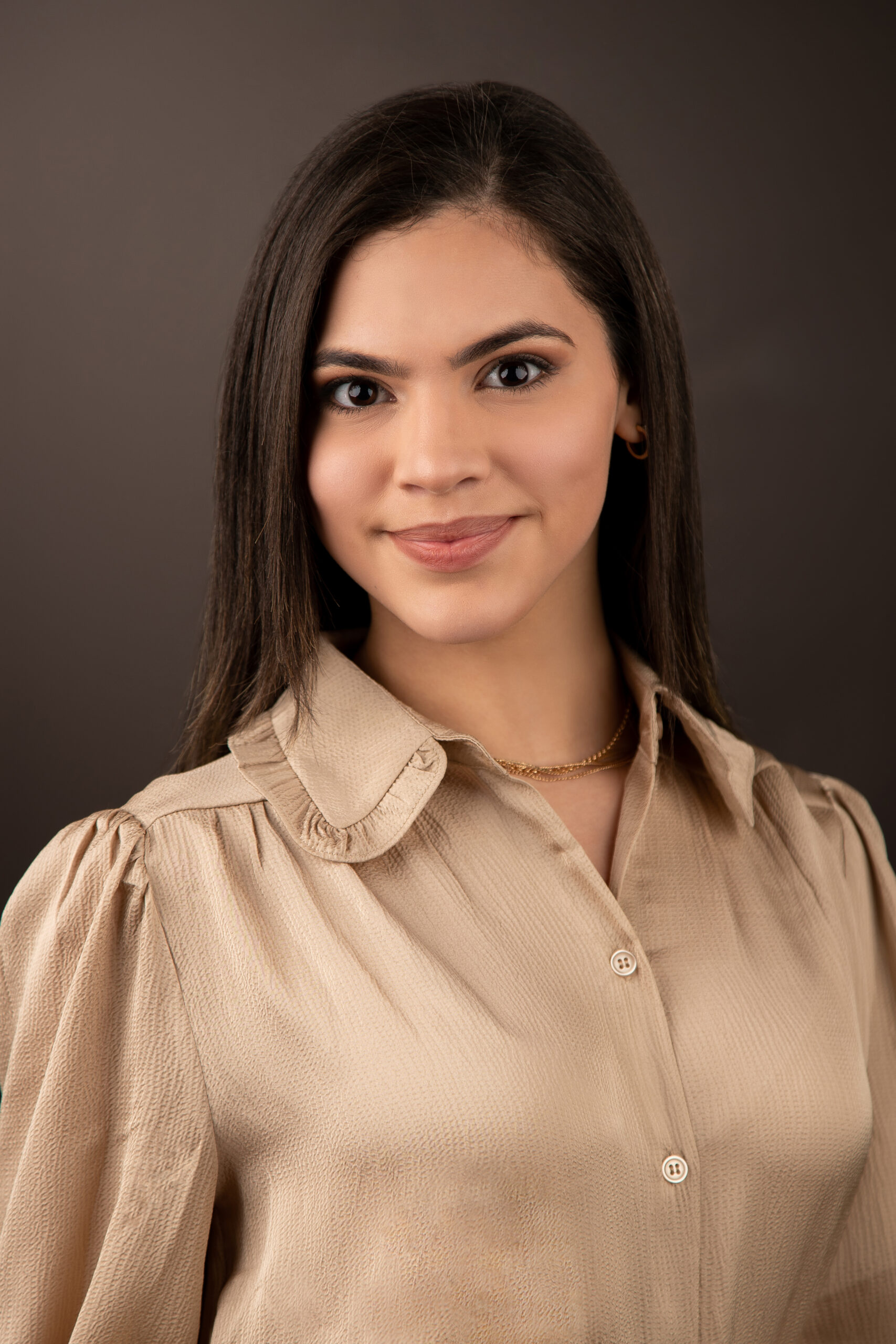 Melianis Valle is a highly motivated senior at the High School of Commerce. She has taken advantage of many opportunities, including an internship at the school library, dual enrollment classes through STCC and becoming a certified tax preparer. She has also taken classes in business management and entrepreneurship to gain additional knowledge and skills.  
Melianis has been actively involved in extracurricular activities, which has allowed her to contribute in many different ways. She has been a leader, a team player and an athletic participant, all of which have helped her develop communication skills and enhance her teamwork, time management and self-confidence. She has also achieved academic excellence, including earning the Seal of Biliteracy and receiving a certificate to become a tax preparer.  
After graduation, Melianis plans to attend community college to build her experience in business and law. She hopes to eventually attend Isenberg or an Ivy League university and earn a master's or doctorate degree. Her ultimate goal is to become a CEO and a professor, giving back to her community.  
Melianis's advice to aspiring leaders is to have ambition and create discipline and focus. It is essential to make progress, build good habits, set goals and network with others. She emphasizes the importance of self-confidence and not depending on others to get the work done. Her final advice is to embrace discomfort and strive for greatness, never settling for the basic/average and being your own cheerleader.  
Celvin Velasquez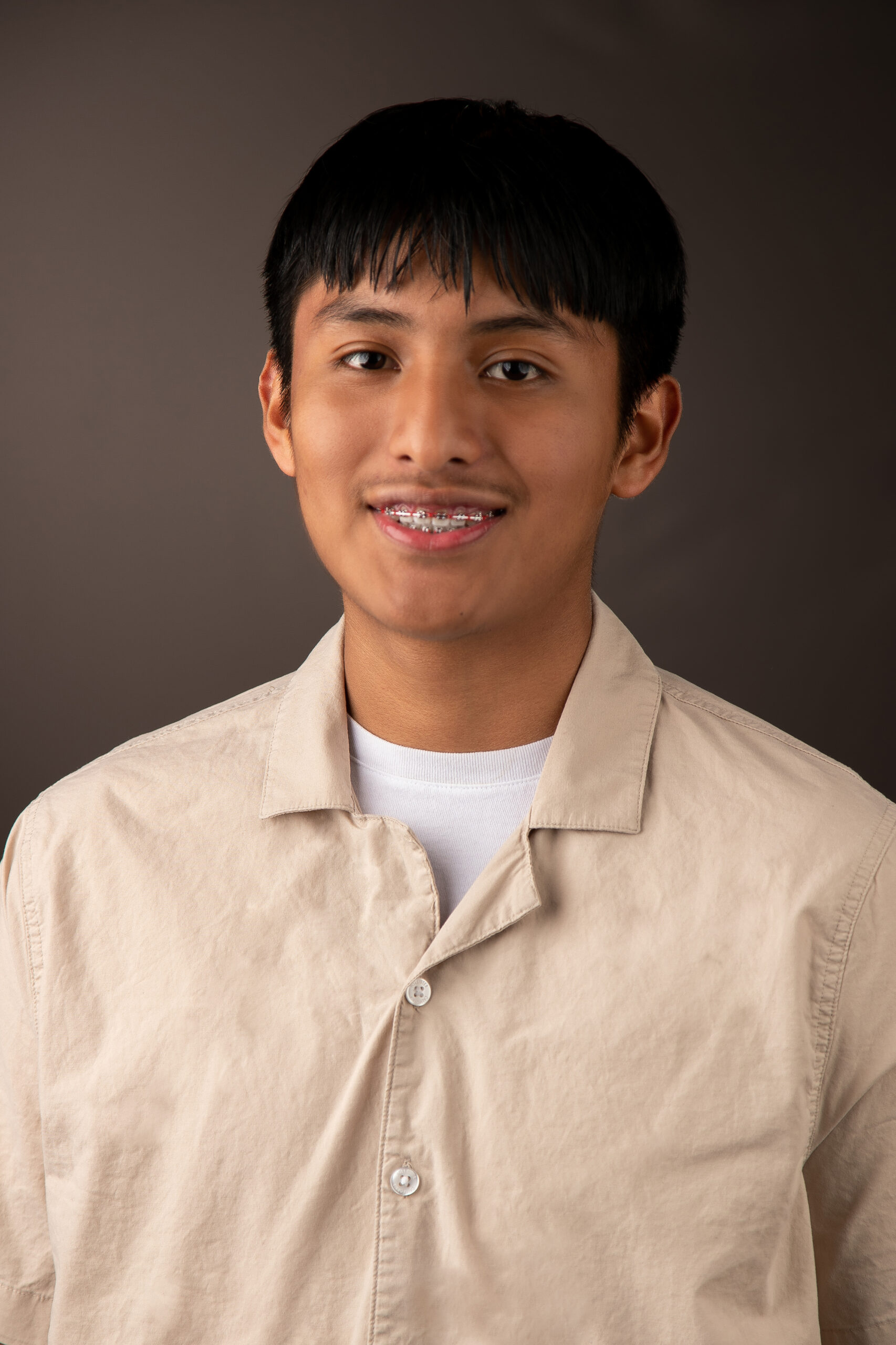 Celvin Velasquez is a 10th-grade student at Roger L. Putnam Vocational Technical Academy. Outside of school, Celvin is involved in dance and plays bass in his church band. In his church, he also works as a helper in the kids' class, assisting younger children with their tasks.  
Celvin's dedication to dance has led to his becoming one of the dancers and soon-to-be teachers in his dance group. In addition to his passion for dance, Celvin has achieved academic recognition, earning academic awards when graduating from middle school and maintaining 1st or 2nd honors throughout middle and high school. He has also received the STEM Scientists Award and the Class Iron Man Award.  
Celvin's ultimate goal is to attend college and pursue a degree in business. His belief is that to become a leader, one must first master their craft and go above and beyond in their efforts. Celvin recognizes that all great leaders were once in the shoes of those they lead, and that perseverance and dedication are key factors in achieving success.
How it Works
To start, 36 finalists will be chosen from the pool of online nominations we receive. Those finalists will be required to attend a 30-minute virtual interview with a panel of judges who will select the final 18.
The 18 recipients will be featured in various local media outlets, as well as benefit from a meaningful new network of community leaders and peers, and may receive additional opportunities through event partners. They will also be presented with the opportunity to participate in a virtual leadership workshop.
Nominee Criteria
Nominations are open to anyone 18 years or younger who attends school in Hampden, Hampshire, Franklin or Berkshire counties. Involvement in JA programs is not required; however, involvement in JA programs is considered favorably during the evaluation process.
Judging Criteria
The judging criteria is divided into three categories:
Innovative Spirit
Leadership
Community Involvement
More detailed information is provided in the FAQs below.
Entry Criteria
All submissions must include:
A completed nomination form
One letter of reference from someone other than the nominator
A creative submission to support the nomination (photo, video, PowerPoint, song, etc.)
The deadline for nominations is March 31, 2023.
Questions? Please contact Jennifer Connolly at [email protected]
How do I become one of the 18 Under 18 recipients?
To become an honoree, you must be nominated, complete the application requirements and then be selected as a recipient following a formal interview process. You can nominate yourself.
Why should I nominate someone?
This is an opportunity to recognize and share a young person's inspiring story and accomplishments with others.
Why should I nominate myself?
Who knows your story better than you? This is your chance to be your biggest cheerleader!
Who is eligible to be nominated for these awards?
Nominations are open to anyone 18 years or younger during the 2022–2023 school year, regardless of gender, sex, race, class, religion, ethnicity, ability, language, sexual orientation or gender identity. Nominees must reside and attend school in Western Massachusetts.
Do nominees have to have participated in JA programming to be eligible?
No; however, involvement in JA programs is considered favorably during the evaluation process.
What's the deadline for nominations?
The deadline for nominations is March 31, 2023.
What should be included in my nomination form?
An example of a completed nomination form can be found below. As a rule of thumb, the more information you can provide, the better the committee will be able to evaluate your submission.
Can I submit other supporting documentation (awards, certificates, etc.)?
Yes. Whether you are the nominator or submitting a self-nomination, you will be able to submit supporting documents.
How will judges evaluate each candidate?
A diverse panel of judges has been established and will evaluate each candidate using the following criteria:
Innovative Spirit, defined by a student's demonstrated:

Initiative to meet a defined problem/need, for a defined group or customer, through a solution-oriented approach.
Innovative mindset that encourages creative thinking, experimentation and tolerable risk.
Leadership, defined by a student's demonstrated:

Leadership skills (confidence, time management, etc.)
Teamwork (communication; problem-solving; collaboration; integrating perspectives).
Ethics (respect; integrity; understanding differences)
Community Involvement, defined by a student's demonstrated:

Sense of caring for and about others.
Volunteerism
Community awareness
How many finalists will JA select from the nominations for interviews?
A total of 36 finalists will be chosen for interviews from the pool of online nominations.
What if I am chosen as one of the 36 finalists?
Finalists will be required to choose a time slot during the week of April 10, 2023, for a 15-minute interview with the 18 Under 18 Committee. Students are also welcome to submit a highlight video of no more than two minutes, to complement the live interview. This video is not required. Video submissions will be due prior to the student's scheduled live interview.
What is the duration of finalist interviews?
Each interview will be no longer than 30 minutes, barring any technical issues on video interviews.
Can I make changes to my application after it's submitted?
After submission, applications will no longer be open for edits.
How and when will I be notified of the judges' decision?
Finalists were notified of their selection.
Am I required to attend any in-person events?
Students will be required to attend a media day for headshots and video shoots during the week of May 1, 2023. Students will also be required to attend the 18 Under 18 reception event scheduled for Thursday, May 18, 2023.
How many in-person tickets will I receive if selected as one of the 18 honorees?
Each honoree will receive a complimentary code for 3 tickets, 1 for themselves and 2 for guests, to the in-person award reception. All attendees will still need to register for the event. Additional tickets will be available for purchase.
How can I tell when and if I was nominated?
All nominations for 18 Under 18 will be kept private. You will be notified if you are selected as one of the 36 finalists.
What if I am selected as one of the 18 but cannot attend the in-person event?
At the time of nominations, the nominator will be asked to best answer whether the nominee is available for in-person attendance at the event. The ability to attend the in-person event will factor into the selection of the 18 candidates.
Where is the event taking place?
The event will be held in Tower Square, 1500 Main Street, Springfield, Massachusetts on Thursday, May 18, 2023.
What is the attire?
Recipients and guests are encouraged to dress in business professional clothing (no jeans, sleeveless shirts, or anything ripped/distressed). Please contact [email protected] with any concerns or questions.
What time are finalists expected at the in-person award ceremony?
On Thursday, May 18, 2023, finalists should arrive by 4:30pm.
What is the tentative schedule for the in-person award ceremony?
4:30pm: Students Arrive & Set Up
5:30pm: Open Reception & Poster Board Presentation
5:50pm: Buffet Opens
6:15pm: Formal Program

Opening Remarks
Sponsor Remarks
Videos & Award Presentations

8:00pm: Event Wind Down & Candy Bar
How does this opportunity benefit me?
Finalists will be featured in the local media and benefit from a meaningful new network of community leaders and peers. You may receive additional opportunities through event partners and are encouraged to include this honor on your resume or college applications. The 18 honorees will also be presented with the opportunity to participate in a virtual leadership workshop. The date of this workshop will be announced in Fall 2023.
What is required for me for media day?
A signed media release form from a parent or guardian, as well as in-person attendance.
Where will media day be held?
The event will be held in Hampden County at a location yet to be determined.
Sample Nomination Submission
This is a sample nomination form nominators may find useful as a guide when completing the 18 Under 18 nomination form.