Teen Reality Fair
A taste of real-life financial management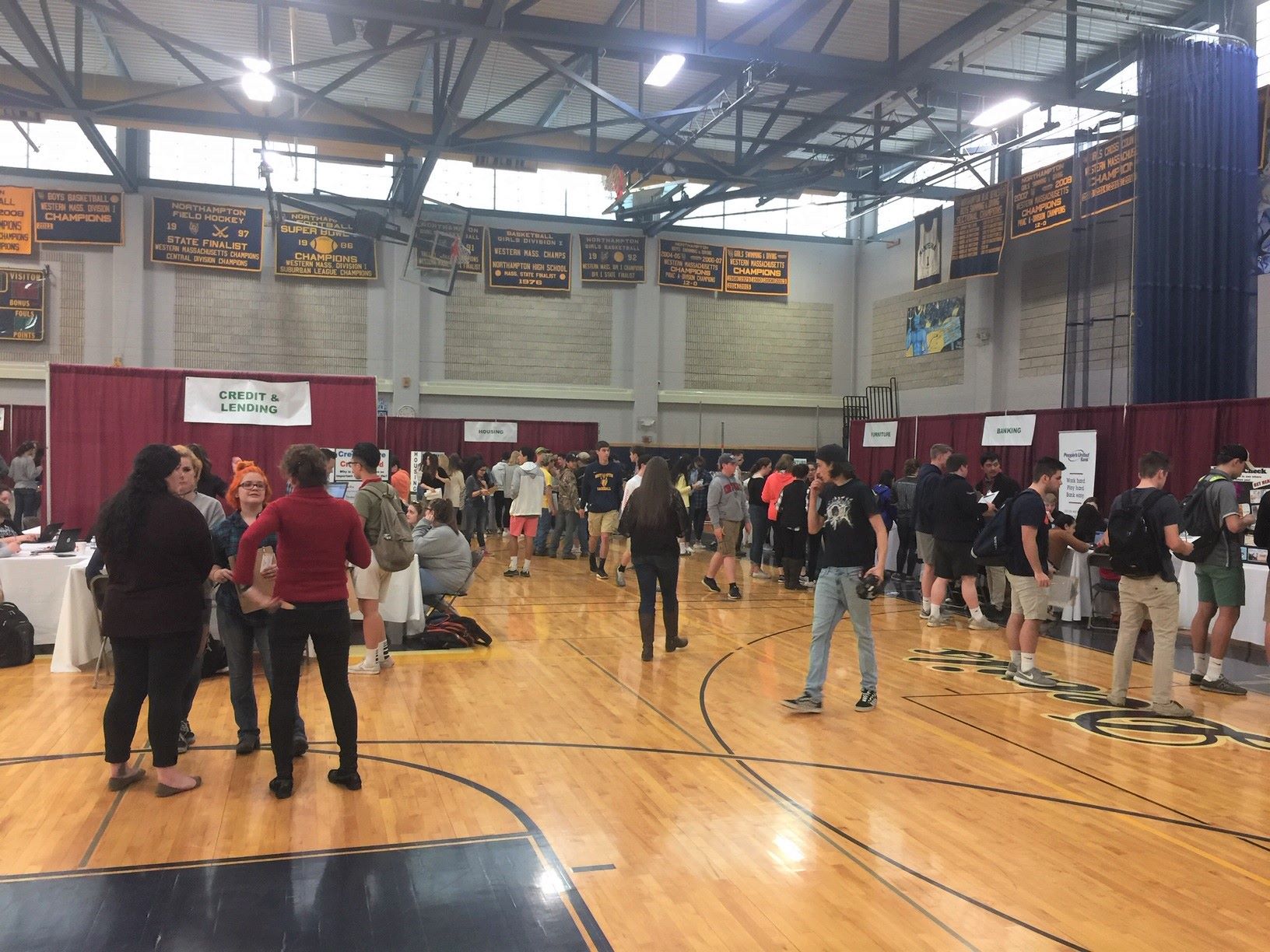 The Teen Reality Fair gives high school students the opportunity to role-play 25-year-olds who must make decisions about money based on their chosen jobs. Students are assigned a salary, correlating to their chosen job, and a credit score. They then visit up to 15 different booths, including transportation, housing, education and training, entertainment, food and nutrition, clothing, furniture, insurance, loan center, savings and retirement, charitable giving, etc., and make decisions about how to budget their monthly salary.
The money behaviors students have and develop today will have an impact on their futures. Poor money management skills and behaviors could prevent someone from purchasing a car, house, or many of the other things someone may want for their family. Understanding and experiencing the power of money can play an important role in learning how to manage that power in order to achieve goals. Through the Teen Reality Fair, students get started on the right path to learning the skills they need to navigate their financial future.
Educators are welcome to enroll their classes for our annual fair at Elms College, or can contact us to discuss hosting one at their own school. For information about scheduling, sponsoring or volunteering, please contact Jennifer Connolly at 413-747-7670 or [email protected].
JA Finance Park®
Prior to attending the JA Teen Reality Fair, we encourage classes to complete the virtual simulation JA Financial Park Junior Achievement's capstone program for middle school students, which introduces middle and high school students to key concepts in personal finance and budgeting, building a foundation for solid financial decisions throughout their lives.